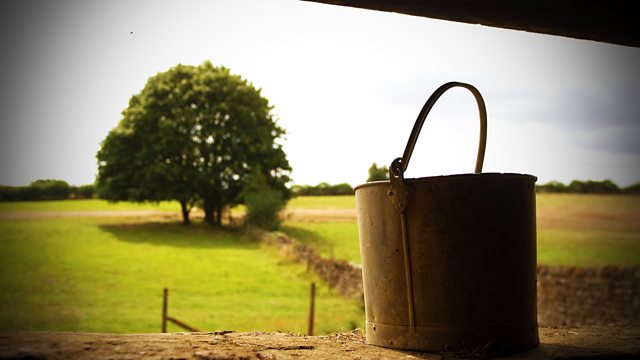 26/12/2012
Ed finds himself getting under Susan's feet in Ambridge View's unfamiliar kitchen, so heads out to start milking. Ed accepts Ruth's offer to show him how dairy management programmes work. There's the possibility of downloading a simple accounting programme for free. Ruth offers to help Ed get set up and they agree to meet next week.
Jill, Jim and Kenton discuss the awkward moment yesterday when Jim spat out one of Jill's mince pies - the batch had been mixed up and he'd got a meaty one. Jim fears the Christmas show will be dreary, but Kenton says he may be pleasantly surprised. Jim criticises Borsetshire Life magazine, although he's interested in interviewing Chris at Alice's suggestion, so won't resign.
Shocked Jill reports the death of Bob Pullen, who has given Jill authority to organise his funeral arrangements. Glasses are raised and stories are shared, before Jill realises she'd better tell Joe. He's now the official village elder.
Susan apologises to Ed for being a bit short with him this morning. Ed thanks her for having him and Emma. He feels he's let Emma down, but is going to do everything he can to get them back on their feet. Susan's confident he will - new year, new start.
Last on