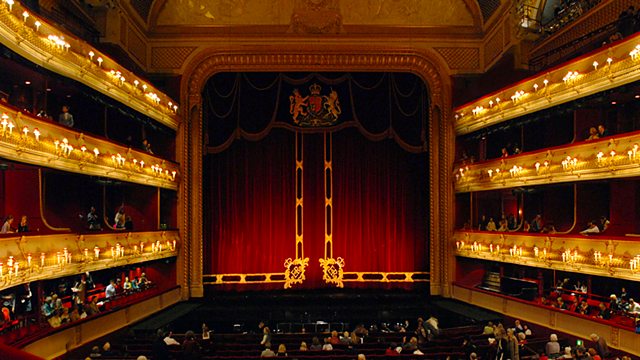 Wagner's Götterdämmerung, Act 2
Presented by Donald Macleod
Recorded at the Royal Opera House, Covent Garden. The last music drama of Wagner's Ring cycle continues, as Brunnhilde denounces Siegfried and assists Hagen with his quest for the ring.
Brünnhilde ..... Susan Bullock (Soprano)
Siegfried ..... Stefan Vinke (Tenor)
Gunther ..... Peter Coleman-Wright (Baritone)
Hagen ..... John Tomlinson (Bass)
Gutrune ..... Rachel Willis-Sorensen (Soprano)
Alberich ..... Wolfgang Koch (Baritone)
Royal Opera House Orchestra
Royal Opera House Chorus
Conductor, Antonio Pappano.
Last on