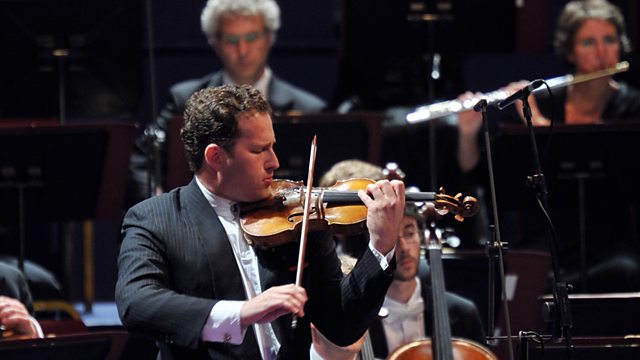 Prom 67: Leipzig Gewandhaus Orchestra
Another chance to hear one of the highlights of the 2012 Proms season.
Presented by Donald Macleod
In the first of their two Proms the dynamic Leipzig Gewandhaus Orchestra under Riccardo Chailly perform four works by Mendelssohn: the well-known overture Ruy Blas based on Victor Hugo's blood-and-thunder play, and the lesser known overture about the mermaid The Fair Melusine which Mendelssohn referred to as "the most intimate thing" he produced. The Danish violinist Nicolaj Znaider is the soloist in the ever-popular Violin Concerto. The Prom ends with the UK premiere of the original version of the Fifth Symphony, a work written in celebration of the Lutheran Reformation..
The Leipzig Gewandhaus Orchestra is one of the oldest symphony orchestras in the world. Mendelssohn became their music director in 1835 and held the position until his death in 1847. Riccardo Chailly has been its conductor since 2005.
Mendelssohn: Overture 'Ruy Blas'
Violin Concerto in E minor
Overture - 'The Fair Melusine'
Symphony No. 5 in D major, 'Reformation' (UK premiere of original version)
Nikolaj Znaider (violin)
Leipzig Gewandhaus Orchestra
Riccardo Chailly (conductor.
Last on