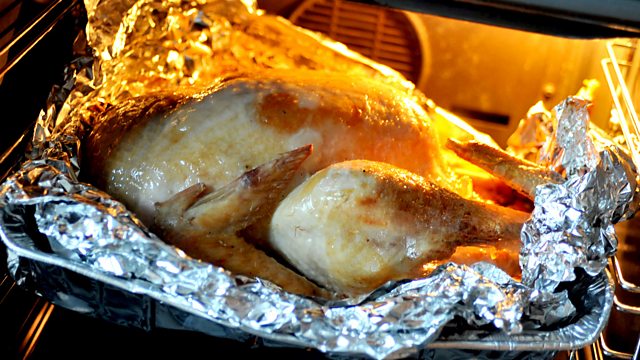 Turkey leftovers, the boss of Waitrose, and government health advice
Listen in pop-out player
We're told by the Government how much we should drink, eat and exercise - but what's the science behind the advice? Former Chief Medical Officer Sir Liam Donaldson tells us he thinks some of the advice is too simplistic and that using units to try to measure alcohol is out of date.
Money Saving Expert Matlin Lewis looks back on how 2012 has been for consumers.
We've got some advice on what to do with that left-over turkey as we look at whether TV chefs are to blame for food waste. Winifred is joined by former MasterChef winner Thomasina Miers.
We reveal why you need to watch out for the flaw in the new style MoT certificates. They're being used to con people buying used cars.
And the row going on about our National Parks - just how accountable are they to the people that live within them.
Plus Good afternoon, thank you for the question, it's great to have this opportunity. Not phrases you hear much in everyday life but ones we hear a lot on this programme. We blame the army of media trainers and hear from one of them.
And, 'Daddy is Lego spelled like Merlot with a silent t?' hear more conversations overheard at Waitrose from their managing director Mark Price.
Presenter: Winifred Robinson
Producer: Joe Kent.
Last on