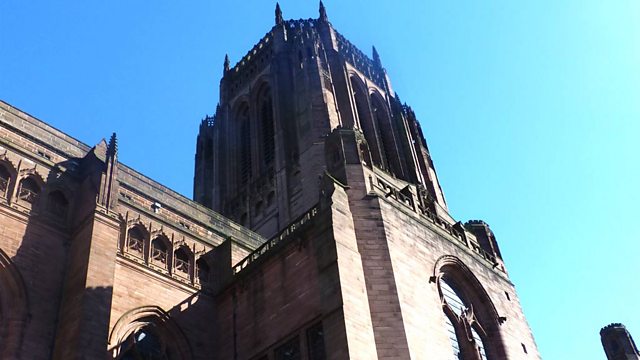 Christmas Meditation
Just as everyone is doing the washing up and waving off the last guests Catherine Fox reflects on how the message of Christmas can feel both too big and very small at the same time.
Having just moved to the city of Liverpool, she takes us into Liverpool's vast Anglican cathedral which is the largest in the country. And yet there inside the tallest, widest, longest nave, architect Giles Gilbert Scott put one of his smallest buildings - the red telephone box. You could step inside, pick up the receiver and phone anyone in the world.. But what would you say?
Using memories from childhood Christmases, and experiences of being a mother herself, she spends time thinking about the big and small things in life which can help to define our faith and our questioning. And with the nativity story all around, where do such thoughts take us to on Christmas night?'
In a profound, honest and down to earth reflection Catherine Fox mixes her own personal style - which will be well known to all those who regularly read her blogs or know her in the Twitter community as @FictionFox - with some beautiful Christmas carols to present an evocative and thought-provoking close to Christmas Day.