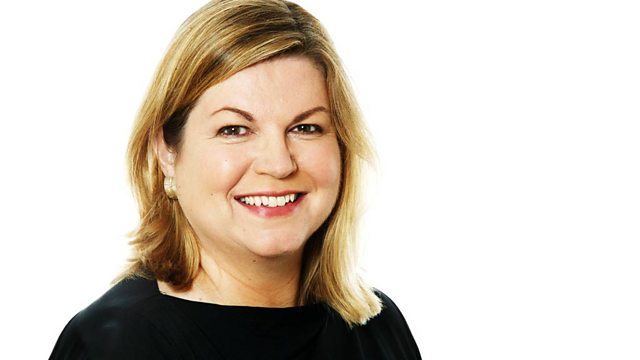 25/12/2012
In the New Year, Senior Announcer Harriet Cass leaves Radio 4 but before her departure she chooses her favourite moments from BBC Radio in 2012.
Included in her choices are children's voices talking about trout and haircuts, disembodied voices in desperate morse code messages signalling Titanic's end, Yorkshire voices searching for the point where language and accent change, great orator's voices - such as Martin Luther King - and voices telling moving and heart-breaking stories.
Good Morning Scotland - BBC Radio Scotland
The Arse That Jack Built - Radio 4
Today: Leap For Change - Radio 4
The Ice Mountain - Radio 4
Titanic In Her Own Words - Radio 4
Ship of Dreams - Radio 4
Wireless Nights - Radio 4
Soul Music: Brothers in Arms - Radio 4
Today: Obama's Victory Speech - Radio 4
Andrew Peach Show - Radio Berkshire
Charlie and Alfie's Breakfast Show: Martin Luther King Archive - Radio Newcastle
PM: Leap For Change - Radio 4
Twelfth Night - Radio 3
Old Harry's Game - Radio 4
Shortcuts - Radio 4
In Tune: The Ukulele Orchestra of Great Britain - Radio 3
If there's something you'd like to suggest for next week's programme, please e-mail potw@bbc.co.uk.
Last on