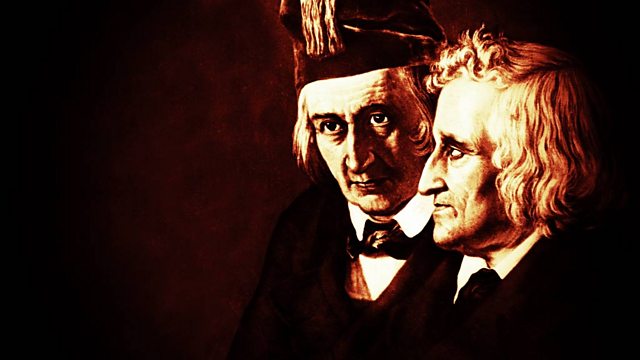 When the Grimm brothers first published their Children's and Household Tales in 1812, in a scholarly effort to collate a national identity of the people, it was the beginning of an obsessive project of two intricately interwoven lifetimes.
To mark the bicentenary of the first edition, writer and mythographer Marina Warner explores the many compelling and often controversial aspects of the tales in a 10-part series, revealing new insights into the stories we think we know so well, and introducing us to the charms and challenges of those that we don't.
Alongside beautifully narrated extracts from the tales themselves, renowned academics and artists who work closely with the Grimm's rich heritage add to our understanding of these deceptively complex stories.
In the sixth episode, we learn how these tales which had been lovingly collected to preserve a sense of national identity, were adopted and retold by the Nazis for the purposes of their brutal propaganda machine.
The humour is stripped from The Boy Who Set Out to Learn Fear, Red Riding Hood's gallant rescuer is given a swastika armband, and the dark undercurrents to the morals we might once have innocently accepted become uncomfortably apparent. We also explore the tangled post-war effort to reclaim the Grimms' tales for a more positive purpose, featuring discussion of The Singing Ringing Tree, the East German film that thrilled the young and old of German and British audiences alike.
Producer: Kevin Dawson
A Whistledown production for BBC Radio 4.
Last on