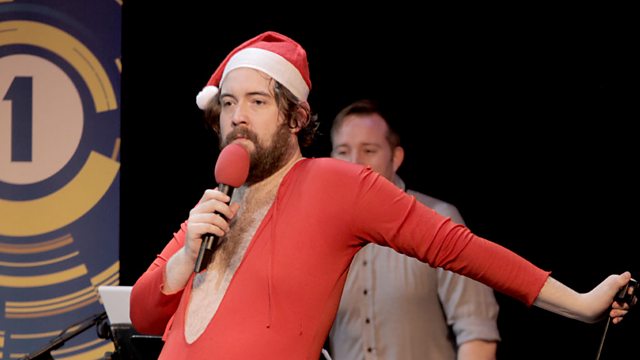 Radio 1's Comedy Christmas: The Nick Helm Christmas Spectacular
The man described by the Daily Telegraph as "an unholy cocktail of pelvis-thrusting swagger, crippling self-doubt, edgy audience participation and dismal songs and poetry", brings his very own variety show to Radio 1!
The Nick Helm Christmas Spectacular is a high octane, festive mix of jokes, singalongs, party games, new music, poems and some of the finest young comedians on the circuit - with Nick all the while trying his best to stop it turning into a shambles.
It's a seasonal show to remember, hopefully for the right reasons.
Last on