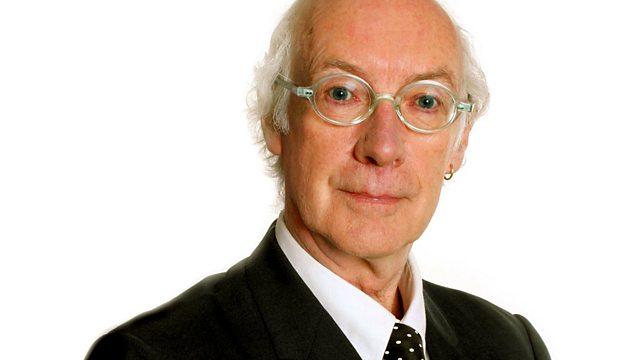 23/12/2012
Roger McGough presents a varied, warm, yet slush-free selection of Christmas poetry requests.
A moving poem called The Shepherd by Edward Kaulfuss will strike a chord with anyone who has felt estranged at a Christmas gathering. T.S. Eliot's 'The Journey of The Magi' with its complexities and doubt features alongside other classics like Hardy's ever hopeful poem The Oxen (it wouldn't be Christmas without it, after all) and Laurie Lee's Christmas Landscape. Another thoughtful nativity poem comes from a poet perhaps better known for her caustic wit; Dorothy Parker.
There are some nostalgic poems from Ireland, including Patrick Kavanagh's poem 'A Christmas Childhood' where the six year old Kavanagh saw the magic in the mundane ("my child poet picked out the letters/On the grey stone/In silver the wonder of a Christmas townland") as his father's melodeon called out to his neighbours. John Montague's poem The Silver Flask marks the brief reunion of a family dispersed from County Tyrone to Brooklyn, where Montague himself was born.
Coventry Patmore's poem The Toys might just move the hardest cynic heart to tears, whilst Hugh MacMillan's 'Saturday Afternoon at the Grotto' injects a healthy sense of Glaswegian realism.
The readers are John Mackay, Ian McElhinney and Eleanor Tremain.
Producer: Sarah Langan.
Last on
This Week's Poems
Saturday Afternoon in the Grotto
By Hugh MacMillan
From Aphrodite's Anorak
Publisher: Peterloo Poets
The Silver Flask          
By John Montague
From John Montague – New Selected Poems
Publisher: Bloodaxe
The Christmas Tree   
By Cecil Day Lewis
From The Complete Poems of C. Day Lewis
Publisher: Sinclair-Stevenson
A Dish for a Poet        
Anon
From The Oxford Book of Christmas Poems
Publisher: Oxford University Press
A Giving          
By Brendan Kennelly
From Familiar Strangers
Publisher: Bloodaxe
The Toys         
By Coventry Patmore
From the Oxford Book of Victorian Verse
Publisher: Oxford University Press
Christmas Landscape 
By Laurie Lee
From Laurie Lee – Selected Poems
Publisher: Andre Deutsch
Prayer for a New Mother      
By Dorothy Parker
From The Collected Dorothy Parker
Publisher: Penguin
The Shepherd 
By Edward Kaulfuss
From The New Beacon Magazine
Publisher: RNIB
Journey of the Magi   
By T S Eliot
From T.S. Eliot – Collected Poems 1909-1962
Publisher: Faber
Somewhere Around Christmas
by John Smith
From The Pattern of Poetry
Publisher: Burke
A Christmas Childhood          
By Patrick Kavanagh
From The Faber Book of Contemporary Irish Poetry
Publisher: Faber
The Oxen        
By Thomas Hardy
From The Oxford Authors – Thomas Hardy
Publisher: Oxford University Press