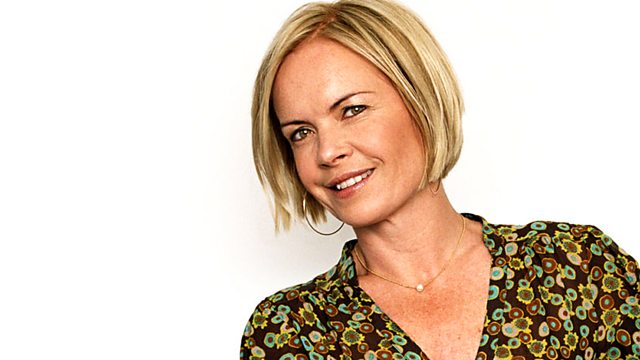 Colin Firth's Five of the Best
Listen in pop-out player
Colin Firth shares his 5 of the best books with Mariella Frostrup
Today's programme is devoted to the reading choices of an actor whose abiding image in most women's eyes remains his emergence from a Regency Lake, wet shirt plastered to his torso and features furrowed in a classic Mr Darcy frown, in the television adaptation of Jane Austen's Pride and Prejudice. More recently he won both an Oscar and a BAFTA for his portrayal of the stammering King George VI in The King's Speech.
He is also an avid bibliophile and he has co-compiled The People Speak, a book which brings to life, through their own words, the many voices of ordinary and extraordinary individuals who took on the Establishment.
Colin's Firth Five of the best choices;
1 The Sound and the Fury - William Faulkner
2 Coming Through Slaughter - Michael Ondaatje
3 The Leopard - Giuseppe di Lampedusa
4 The World as I Found it - Bruce Duffy
5 The Power and the Glory - Graham Greene
Producer: Andrea Kidd.
Last on
BOOKLIST
The People Speak – Colin Firth, Anthony Arnove, David Horspool
Publisher: Canongate Books Ltd
The Sound and the Fury – William Faulkner
Publisher: Vintage Classics
Coming Through Slaughter – Michael Ondaatje
Publisher: Bloomsbury
The Leopard – Giuseppe Tomasi Di Lampedusa
Publisher: Vintage Books
The World as I Found it – Bruce Duffy 
Publisher: New York Review Books Classics
The Power and the Glory – Graham Greene
Publisher: Vintage Classics
More from Books at the BBC