Contact the Elderly
Richard Wilson presents the Radio 4 Appeal for Contact the Elderly
Reg Charity: 1146149 (England and Wales); SC039377 (Scotland)
To Give:
- Freephone 0800 404 8144
- Freepost BBC Radio 4 Appeal, mark the back of the envelope Contact the Elderly.
Last on
Contact the Elderly
Contact the Elderly is a national charity tackling one of the greatest challenges facing society: loneliness and isolation among our rapidly ageing population. Supported by a volunteer network of over 6,000 dedicated individuals, the charity organises monthly Sunday afternoon tea parties for small groups of older people in the homes of volunteers across England, Scotland and Wales. With over 470 groups nationwide, the charity provides a vital friendship link every month to almost 4,000 older people, aged 75 and over, who live alone without family and friends nearby.  Contact the Elderly is a registered charity in England and Wales (1146149) and in Scotland (SC039377). Company Number (07869142) Registered office: 15 Henrietta Street, London WC2E.
Contact the Elderly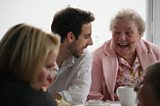 For almost 50 years, Contact the Elderly has helped more than 100,000 of the most isolated and lonely older people by bringing friendship, a sense of wellbeing and involvement in the local community back into their lives.
Contact the Elderly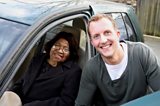 Volunteer drivers collect one or two older people and accompany them to tea parties, where they join a small group for tea, chat and companionship.
Contact the Elderly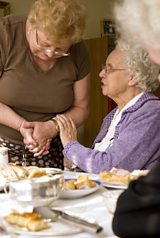 Volunteer hosts welcome a small group of older guests and volunteer drivers into the intimacy of their own homes for a tea party.
Join our Facebook Community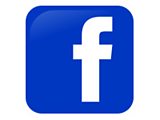 The place where you can find out more about the charities you support and ask them how they are spending your donations.