Sanjeev Bhaskar and Children's Laureate Julia Donaldson's Inheritance Tracks
Sian Williams and Richard Coles talk to actor and writer Sanjeev Bhaskar who's appearing in a Christmas TV special of 'Outnumbered', hold a poetry prescription surgery to solicit listeners requests for poems about solitude with William Seighart the founder of National Poetry Day, hear from Derek Amato who hit his head in a swimming accident, lost part of his memory and awoke able to play the piano brilliantly, dig the furious sound of the 'fuzz box' in our regular feature 'soundsculpture', listen to the thoughts of soldiers at Headley Court Defence Medical Rehabilitation Unit who are recovering from injuries sustained on active duty, listen to Children's Laureate Julia Donaldson's Inheritance Tracks, thrill to the atmosphere of Hawksmoor Churches in East London, with John McCarthy and writer Iain Sinclair, and jump with joy to John Sessions' imagining Al Pacino at Christmas.
Producer: Chris Wilson.
Last on
Read Sian and Richard's Christmas plans.
STUDIO GUEST :: SANJEEV BHASKAR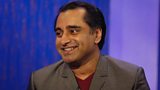 The actor and comedian joins Richard and Sian to talk about his work. Sanjeev appears in the Outnumbered Christmas Special on BBC 1, Christmas Eve at 9.35pm.
POETRY :: WILLIAM SIEGHART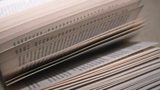 William chooses poetry on the subject of solitude. The poems read out by William were: May all my enemies by Hilaire Belloc; New Every Morning by Susan Coolidge; My Brilliant Image by Hafez; Best Society by Philip Larkin; and Christmas by Michael Leunig.
SOUND SCULPTURE :: FUZZ BOX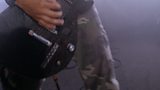 Anthony Macari talks about his love of the fuzz box used with electric guitars.
CONCUSSION LED ME TO A MUSICAL CAREER :: DEREK AMATO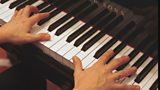 Derek Amato suffered severe concussion and found that afterwards he was able to play the piano.
HEADLEY COURT :: SOLDIERS TALK ABOUT REHABILITATION
TRAVEL :: HAWKSMOOR CHURCHES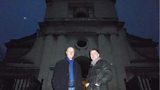 John McCarthy walks through the East End of London from Christ Church, Spitalfields to  St George in the East, Wapping  and discusses their architect Hawksmoor with author  Iain Sinclair.
INHERITANCE TRACKS :: JULIA DONALDSON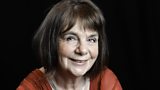 The Children's laureate chooses The Warthog by Flanders and Swann as her inherited track, and her own song, The world inside a book to pass on.
The animation of Julia's book, Room on the Broom is on BBC One, Christmas Day at 4.35pm.
JOHN SESSIONS :: AL PACINO AT CHRISTMAS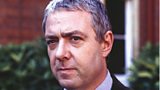 John Sessions imagines Al Pacino's letter to Father Christmas.
I WAS THERE :: THE SNOWMAN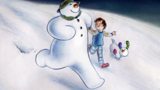 20 years ago, Hilary Audus was involved in the original Snowman film and now she has directed the new one, called The Snowman and the Snowdog.
The Snowman is on Channel 4, Sunday 23rd Dec at 6:25pm
The Snowman and the Snowdog is on Channel 4, Christmas Eve at 8pm.
Richard, William Sieghart, Sanjeev Bhaskar and Sian