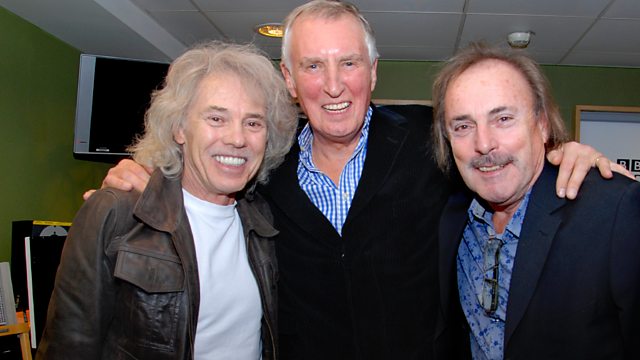 Rocking All Over the Years
From The Scorpions, to The Spectres and now 50 years on they've reached the Status Quo. Johnnie Walker marks the event by talking to the original "Frantic Four".
He journeys back to 1962 where in the second year at Sedgehill Comprehensive School, in Beckenham, Kent, a schoolboy; Francis Rossi, teams up with fellow orchestra member Alan Lancaster to form The Scorpions. A year later they change their name to The Spectres and at rehearsals in the Air Cadets base, Dulwich, South London they recruit drummer John Coghlan. But it wasn't until a meeting at Butlin's in Minehead when Rick Parfitt the final member of the "Frantic Four", was introduced to the band which became Status Quo in 1967.
Francis, Alan, John and Rick recall that time, their closeness, the laughter and their break-up. Their rise to fame, wasn't instant but this record-breaking band have worldwide record sales of over 118 million, they've recorded 64 British hit singles - more than any other band - 22 of which hit the Top Ten. Despite continuously being on the rock and pop map, they enjoyed a resurgence in 1985 when they opened Live Aid at Wembley, with Rocking All Over The World.
They have just finished a UK Tour with their current line-up. But next March Francis, Alan, John and Rick will regroup for their tour called "Status Quo - The Legendary Frantic Four", who are still Rocking All Over The Years.
Last on