Add music you love and enjoy it with
Pause for Thought

From Andrew Graystone, Director of the Church and Media Network.

I bet you can't remember what you were doing exactly 20 years ago today. I can. Our baby Ben had just been born, on the living room floor, by the light of the Christmas tree. And on this day, 20 years ago, his grandparents arrived to meet him for the first time.

Part of the shock of being a new parent was just how fragile babies are. I mean, for weeks and weeks they can't really do anything. When a baby giraffe is born it's running around on its wobbly legs in a couple of hours. Lizards are on their own from the moment they're hatched. But human babies are born 100% dependent on the rest of us.

That's what makes the message of Christmas SO strange. That God didn't come into the world like a superhero or even a world leader, but as a proper baby like our Ben, who screamed and cried and was sick all down his Mum's front and needed his nappy changed. Christians have this scandalous belief that God has not only visited us, but made himself dependent on us.

Today our family are all meeting up again, like we do every Christmas. Except that now Ben's 20 and fit as a butcher's dog, while his grandparents are in their 80s…still going strong but understandably a bit more fragile than they were all those years ago. Twenty years ago it was Ben who was dependent on the rest of us. Now it's my mum and dad. And some day it will be me who needs looking after. Families are like that.

Sometimes I hear people saying "I don't want to be a burden to anybody." But I say "go ahead." Depending on other people is not such a terrible thing. Jesus has been there too. We're made to need each other. We're designed that way.
500 WORDS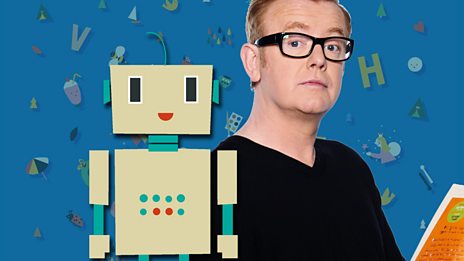 Featuring celebrity videos and top writing tips!
Free download
Catch up with the latest Breakfast fun with Chris Evans. Hear the best stories and the biggest…