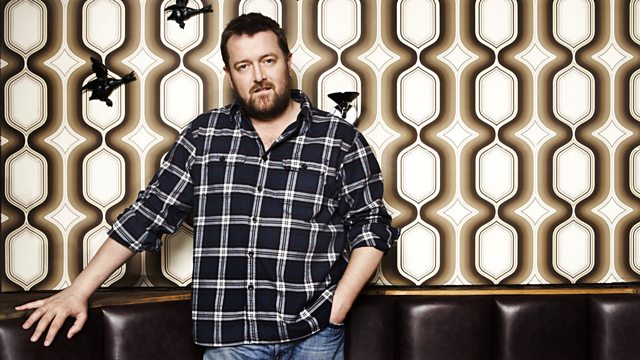 6 on 2: Guy Garvey
Guy Garvey, singer, songwriter, lyricist, producer, raconteur, and general all round good bloke has been the lead singer of Elbow for over twenty years.
Formed whilst at college in Bury, Elbow famously took over ten years to find a record deal but they've more than made up for this slow start with critical acclaim, and awards-a-plenty, not least the 2008 Mercury Music Prize for The Seldom Seen Kid. The band also cemented their national treasure status with the composition of the BBC's theme for the 2012 Olympic Games.
Since 2007, Guy has also enjoyed a very successful second career as a radio presenter on BBC Radio 6 Music, where he shares beautiful music and treats from the BBC Archives, in a show that's frequently recorded from the comfort of his home.
This 6 on 2 series showcases some of the programmes available on BBC Radio 6 Music, which was named UK station of the year at the 2012 Sony Radio Academy Awards. You can catch Guy Garvey's Finest Hour on 6 Music every Sunday, from 10pm.
Last on