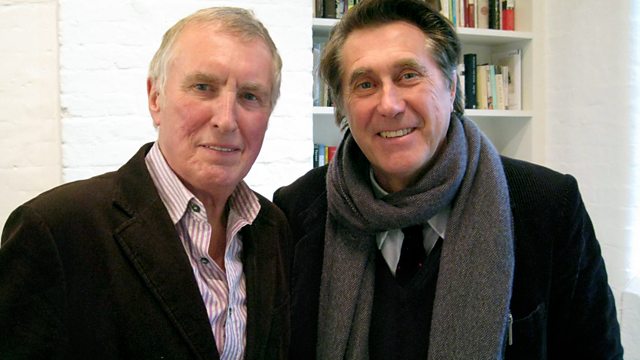 Bryan Ferry
Another chance to hear Johnnie Walker meeting one of our most successful and innovative artists last Christmas - the unique vocalist, songwriter and creative icon Bryan Ferry.
Johnnie celebrates Bryan's 40 years as a solo artist and founding creative force of Roxy Music, looking through his entire catalogue and hearing about his latest project The Jazz Age, which can be described as Bryan Ferry meets the roaring 20s.
It finds the Bryan Ferry Orchestra interpreting classics like Avalon, Do The Strand and Slave To Love, in the style of performers such as Louis Armstrong, Bix Beiderbecke and Duke Ellington. Bryan feels it's something that wouldn't be out of place at a party held by F. Scott Fitzgerald's Jay Gatsby.
Bryan discusses his jazz influenced childhood in County Durham at the end of the war, early music and art experimentation at Newcastle University and his incredible career, which started with the band Roxy, featuring Andy Mackay and Brian Eno, gaining airplay from John Peel, followed by a name change and a contract with Island Records.
There then follows 40 years of ground breaking albums, concerts and visual projects both as a solo artist and band leader. The set list of any Bryan Ferry concert could draw from Ladytron, Do The Strand, Pyjamarama, Editions Of You, A Song For Europe, Both Ends Burning, Dance Away, Slave To Love, A Hard Rain's Gonna Fall, Smoke Gets In My Eyes, Oh Yeah, Virginia Plain, Love Is The Drug, Jealous Guy, and Avalon to name but a few. All original and yet instantly recognisable to a huge audience.
Last on