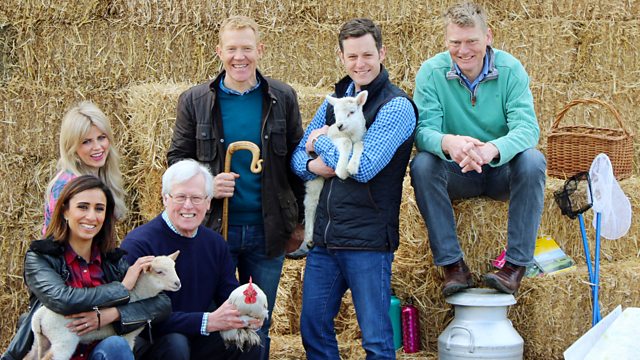 South Gloucestershire
Countryfile is deep in Gloucestershire exploring some woodland treasures. Julia Bradbury is at the National Arboretum in Westonbirt, finding out why workers at this haven for more than 16,000 trees are about to cut down one of its oldest residents.
At a secret woodland location across the border in Wiltshire, John Craven is on the trail of home-grown black gold; English truffles are thriving, thanks to our rainy summer. They are even giving their continental cousins a run for their money, and John has found a four-legged, furry friend to help him sniff out these expensive delicacies. John also finds out what it takes to create an Olympic dressage champion, when he visits Carl Hester's gold-medal winning stables.
Not too far away, in the Forest of Dean, Adam experiences a true woodland tradition when he meets up with the commoners who have the right to graze their sheep on the forest floor.
Meanwhile, Tom Heap has discovered that more than double the number of tree diseases have crossed the Channel in the last ten years compared to the whole of the last century, and there are many more waiting in the wings. He investigates what more, if anything, can be done to protect our trees.
Last on
BBC One
Northern Ireland,

Northern Ireland HD

only
A twenty year haircut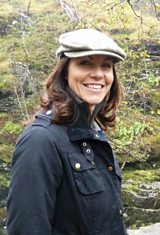 Since it was first set up in the 19th century, Westonbirt Aboretum has become home to 2500 different varieties of tree from all over the world. But some of species have been there far longer than that. Julia Bradbury helps staff maintain an ancient lime tree that is thought to be around 2000 years old. Every twenty years it needs a 'short back and sides', coppicing which revitalises the tree and protects it from the signs of old age.
The winning team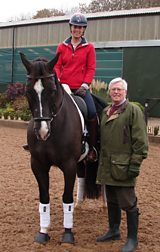 In the sport of dressage it maybe the riders who get the medals but the horses still have to be athletes. So behind every equine champion there's a huge team of people involved in training, from grooms and farriers to nutritionists and physiotherapists. John Craven meets the team behind Olympic gold medal winners Charlotte Dujardin and Carl Hester when he spends a day at Carl's stables. While he is there, Carl explains how to spot the next generation of world-class horses. And Charlotte and Valegro, 'the dancing horse', put on a special display.
Tree disease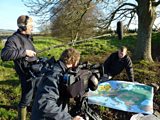 Ash dieback has dominated the headlines over the last few months, but it is by no means the only threat to British trees. In the twelve years of the 21st century more than double the number of diseases and infestations have entered the UK than in the whole of the 20th century – and there are more waiting in the wings. Tom Heap looks at some of the new threats to our trees and asks if we are doing enough to stop them spreading.
John's truffle hunt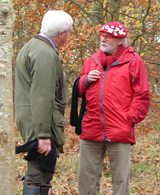 John goes in search of truffles, not the chocolate variety but the precious fruit of underground mushrooms.  This year British truffles have tingled the taste buds of top chefs. John explores English wood where they have discovered a natural treasure trove of truffles and gets a rare look and the methods used to find them. But where is this valuable piece of woodland? Well, it is so secret John has to be blindfolded to get there!
Adam's farm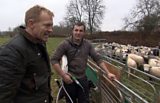 Managing a 1600 acre farm is a big responsibility for Adam. Recently he has employed a new member of staff to help out with the livestock farming. David Palk joined the team back in the summer and has been getting used to the daily errands. Adam catches up with David out in the field and helps him treat the sheep. Adam also visits the Forest of Dean where he finds out about the traditional skill of hefting - a method of managing sheep on areas of common land. 
Viking rope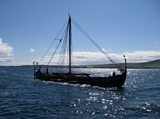 The branches that Julia is helping to coppice from one of Britain's lime trees don't go to waste. Julia discovers that a fibre called bast can be removed from the inner bark and then used to make rope. It is not a new discovery. The Vikings are thought to have used ropes made of bask on their longboats – and without it they would never have reached America. But can Julia help make a bask rope worthy of the Vikings.
Credits
| Role | Contributor |
| --- | --- |
| Presenter | Julia Bradbury |
| Presenter | John Craven |
| Presenter | Adam Henson |
| Presenter | Tom Heap |
| Series Producer | Teresa Bogan |