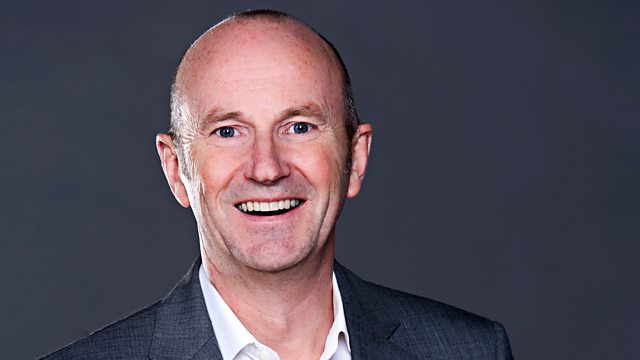 07/01/2013
Fred MacAulay & Lesley Kay present MacAulay & Co
Strictly's Anton Du Beke and Erin Boag breeze in for a natter with Fred.
Gary Marshall opens the surgery doors to sort out your techie problems.
A 14 year old American teenager was given a smart phone for his Christmas - but with 18 conditions attached. Designed to spoil the fun - or to instil a sense of responsibility into the lad?
Persimmons are Britain's fastest selling exotic fruit - but what exactly are they and how do we eat them?
The Dubliners are on the move - and member Sean Cannon - tells Fred exactly where to..
And an Ipswich man loses 46 stone.. Studies show that although you may feel great initially after such a feats, the psychology of such a loss appears to weigh heavy within.
Last on
Celebrities pair up with professional dancers to compete in a ballroom dancing competition