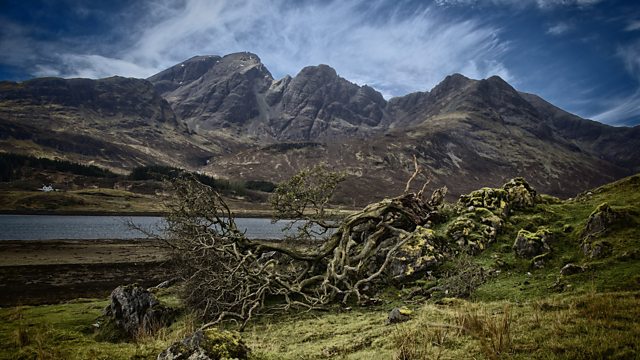 29/12/2012
The Appin Murder of 1752 forms the centre of Robert Louis Stevenson's novel, Kidnapped. We follow the route the heroes of the book, David Balfour and Alan Breck Stewart took, from the island of Erraid off Mull - where they were shipwrecked - through Mull and Morvern and then over to Appin, where this key event in Scottish history took place.
Along the way, we discover why Robert Louis Stevenson's account of their travels was so historically and geographically accurate. Plus, the legacy of his famiy and their remarkable achievements building lighthouses around the coast of Scotland.
This programme will form Part 1 of our two part series presented by Mark Stephen, looking at the new long distance route, the Stevenson Way, which traces Balfour and Breck's route all the way through the Highlands and down to Edinburgh.
Last on