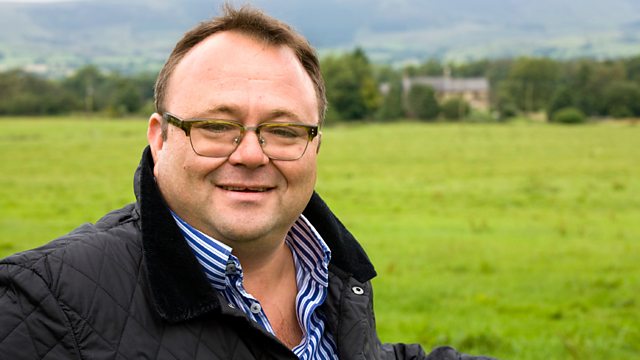 17/12/2012
Toby Foster presents three stories from Yorkshire and Lincolnshire.
Steph McGovern investigates what was really behind the collapse of Comet, the electrical retailer which started life in Hull.
And Paul Hudson finds out whether we need to prepare for more extreme weather.
Last on
BBC One
Yorks & Lincs,

Yorkshire

only
Comet closure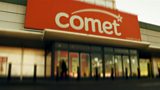 Former staff of retail giant Comet are calling for a government investigation into the closure of the chain. Many of Comet's former workers don't accept that administration was inevitable
As all Comet stores are due to have stopped trading by 18 December, with no sign of a rescue plan for the consumer electronics chain, Stephanie McGovern reports for BBC Inside Out on what went wrong.


Once a great Yorkshire brand, retail giant Comet was founded in 1933 in Hull, and went into administration on 2nd November almost 80 years after it began trading.


Last year Comet and its warranty business Triptych were sold for £2. The buyer was OpCapita a private investment company headed by American Henry Jackson.


Andrew Buckley, who was made redundant in November from his job as a Sales Manager at Comet in Halifax, argues that the turnaround of the ailing business was working.


He said: "We were told we were now going to be focussing on profit and profit alone. They called it 'cash margin', that was the terminology. All stores were pretty much hitting this target, this 'cash margin' target. We were told that we were breaking even. (…) In fact, I received my last pay cheque that included a bonus based on profit. We just feel that it's far too easy for companies to be placed into administration."


OpCapita has provided BBC Inside Out with a statement which includes an apology to Comet workers and highlights their efforts to revive the loss-making business. It explains how Comet wasn't able to obtain credit on competitive terms and that led to a squeeze of funds for its working capital.


OpCapita went on to say: "To trade at Christmas would have needed a very substantial further injection of capital and with no realistic prospect of obtaining it the Board had no option but to appoint administrators."


It has been reported that money could be made from Comet's collapse. OpCapita points out that only the administrators can say what level of recoveries will be paid to creditors.


Under insolvency law all the workers will get statutory redundancy paid by the government and they could also be due a payment for the lack of consultation.


Solicitor Victoria Robertson who is representing the Comet workers said: "The thing that we are advising them on is their collective consultation rights (…) Where 20 or more redundancies are made, the employees have a right to be consulted."


Former Comet worker Mike Rotherham said: "Our contracts state you are meant to have a consultation period, you're meant to have 90 days notice, we've not been given any of it, absolutely nothing."


If an employment tribunal finds in their favour this could be paid from the public purse.


Many Comet workers are now calling for a government investigation into the collapse of the company. They want to know why the law allows investors to walk away and leave the taxpayer to pick up the redundancy bill.


'Colder, wetter summers' for UK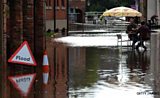 Colder and wetter summers with an increased risk of severe flooding could become the norm for Britain, climatologists have warned.
Watch a video feature on the BBC News website.
Comet stores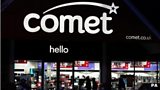 Comet stores are to close their doors for the last time on Tuesday, bringing the failed electrical retailer's 79-year history to an end.
Read the full news story on the BBC News website.
Credits
| Role | Contributor |
| --- | --- |
| Series Editor | Jane Birch |
| Presenter | Toby Foster |
| Reporter | Stephanie McGovern |
| Reporter | Paul Hudson |