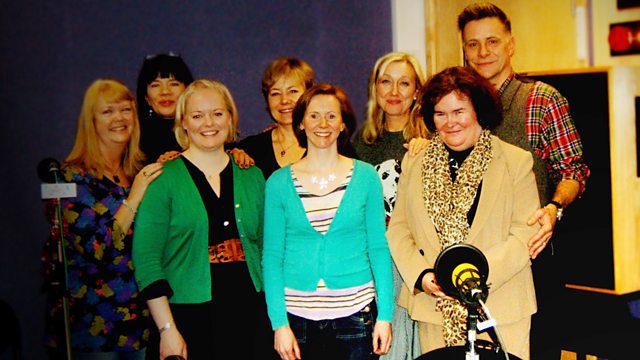 Christmas Morning with Cathy Macdonald and Ricky Ross
Take time out of your Christmas morning to join Cathy and Ricky in the company of a very special Christmas guest, Scotland's finest export Susan Boyle, talking about her life and music and what makes Christmas so special to her.
Blessed are the Hymn Makers, and John Bell has written over 500 of them, making him both prolific and hugely popular worldwide. He tells Cathy and Ricky who he writes for and how folk music has inspired his work.
Also joining Cathy and Ricky will be the Moderator of the General Assembly of the Church of Scotland, Albert Bogle, to discuss the transformative power of music, and how he's become the first ever Moderator to release a Christmas single.
Reporter Anna Magnusson will be finding out about the work of Borderline, a homeless charity that helps Scots in London, and the work they're doing over the Christmas period.
Not everyone has the same Christmas day, we'll be finding out the many different ones there are, from midwives to volunteers, and what they'll all be doing on 25th December.
All this and our very own choir of carol singers, The Wild Myrtles, don't miss Christmas Morning with Cathy Macdonald and Ricky Ross on BBC Radio Scotland from 7am.