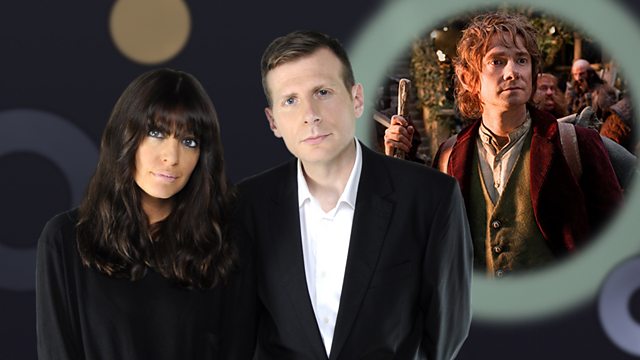 Claudia Winkleman and Danny Leigh review films including the much anticipated first instalment of The Hobbit from Peter Jackson, noir thriller Love Crime starring Kristin Scott Thomas and documentary West of Memphis. Danny also talks to Ang Lee about his career.
Last on
REVIEW OF THE HOBBIT: AN UNEXPECTED JOURNEY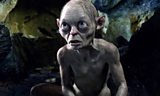 Claudia: I had read all about it, and I went in with very low expectations - but I was pleasantly surprised. Martin Freeman is excellent and underplays it all as Bilbo Baggins; I also like James Nesbitt and Ian McKellen. It is long, and in the first hour you basically find out that hobbits like blue cheese and washing up. Andy Serkis has always been fabulous as Gollum.
Danny: The Hobbit is two hours and forty-nine minutes long, and by the end of it you've got up to the end of Chapter 6 in Tolkein's novel. Usually an adaptation is about stripping things back; here Peter Jackson is just frantically stretching things out. It is long and slow.
Peter Jackson has this innovative 48 frames per second going on - but does it draw you into the movie or does it pull you out? Too often, I found myself being yanked out because it's bizarrely bright and bizarrely cheap-looking. The look dominates and that's part of the problem. I agree with you about Martin Freeman, and where this movie works is when Peter Jackson remembers you can just have fun with some actors talking to each other. Andy Serkis's scene steals the movie but it also might make people pine for The Lord of The Rings films. The drama has been sucked out because no matter how good the film is you know it's part of a trilogy - you know that the real action isn't going to start for another two years, or another six hours.
REVIEW OF SMASHED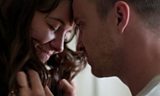 Danny: As a film about alcoholism, Smashed is in fine company: you think of Billy Wilder's Lost Weekend, Leaving Las Vegas. But the character of Kate is different because she's coping. There may be the odd morning where she's throwing up in front of seven-year-olds, but generally she's enjoying her drinking, and that's what's quite interesting about this, and chilling at the same time. Anyone who's been around drinking will see a lot of truth here and an awful lot that's very well observed. So as a portrait of alcoholism, I think it's great; my only problem is that I think the film is more interested in the condition than it is the character. It's got a slight whiff of Citizenship GSCE about it.
What I admire about it is that it teeters on the edge of becoming cutesy and adorable, but it doesn't go down that road. Mary Elizabeth Winstead is fantastic. Aaron Paul is in a trickier situation because he's been brought in from 'Breaking Bad' and he's playing essentially the same character. That doesn't work, because it makes you want to go back to that show.
Claudia: I thought Mary Elizabeth Winstead was brilliant. I like the whole thing. Though I wanted more on the couple's relationship - I wanted it to be more about what happens when somebody carries on doing something and the other person stops. Winstead is extraordinary - there is a scene when she falls off the wagon which is excellent. I just wanted a bit more character; you get into it very fast, and it just goes full-throttle.
REVIEW OF WEST OF MEMPHIS - CLAUDIA AND DANNY'S FILM OF THE WEEK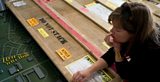 Claudia: West of Memphis is a documentary about the infamous case of three teenagers who were wrongly imprisoned for the murder of three eight-year-old boys, and the eighteen-year fight to free them. It is a magnificent watch. It's so beautifully directed by Amy Berg - who also made another extraordinary, terribly harrowing, work called Deliver Us From Evil - because of the way she pieces it together, so you are watching a thriller. It would be interesting anyway, but the characters - especially Damien Echols, who you'll become obsessed by - take your breath away. You will be livid, but you will be amazed.
Danny: The interesting thing about West Of Memphis is there's at least one moment where you think you're going to burst out laughing. There's a clip from a training video circulated by American police to warn them about Satanic cult activity back in the early 90s, and it's like something that would've been made by Ed Wood: it's the most creeky, ridiculous thing you've ever seen in your life. And then you don't laugh, because you realise there were enough people who were taking it seriously that three eighteen-year-old boys were sent away for the best part of twenty years for murder; tragic murders that they clearly didn't commit. Peter Jackson produced this film, and he's gone in and essentially taken charge of the investigation. The film is very interesting in the way that it interweaves the story of the case, which it tells beautifully, with new investigative material. It's because of West Of Memphis that the three actually got out of prison in the end. 
This will send a particular chill down the spine of anyone who was a teenager, or who is a teenager listening to noisy music and wearing strange clothes, because you can see in certain communities - especially certain parts of the Deep South - what becomes of you because of that. If people are interested in the case, there is another documentary called Paradise Lost, a trilogy, that I would urge people to go and see.
Credits
| Role | Contributor |
| --- | --- |
| Presenter | Claudia Winkleman |
| Presenter | Claudia Winkleman |
| Presenter | Danny Leigh |
| Presenter | Danny Leigh |
| Series Producer | Jayne Stanger |
| Series Producer | Jayne Stanger |
| Executive Producer | Basil Comely |
| Executive Producer | Basil Comely |