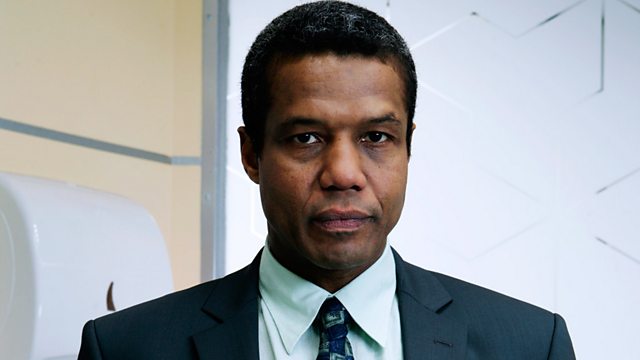 New York, 1965: detectives Digger and Ed have taken the biggest gamble of their careers and smuggled Iris out of jail hoping she'll lead them to Deke and the money. So why is she going to church?
Grave Digger Jones and Coffin Ed Johnson are the most notorious Detectives in the Harlem precinct. Their methods are unorthodox, and some people think they're trigger happy, but ask any law-abiding citizen of Harlem and they'll sing their praises. When the Reverend Deke O'Malleys Back to Africa movement collected $87,000 from poor black families - only to have it stolen from under their noses - Jones and Johnson are determined to get it back.
Hugh Quarshie reads Chester Himes' thriller.
Abridged and produced by Chris Wallis.
Made for BBC Radio 4 Extra by Autolycus Productions.
Last on