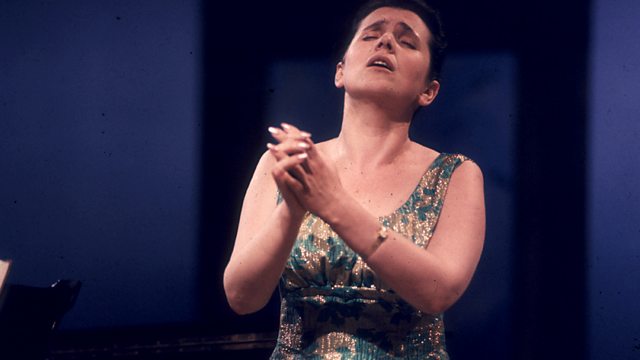 A Russian opera diva, a famous British housebuilder, a reluctant union leader and a '60s trendsetter called 'Mr Freedom'
Listen in pop-out player
Matthew Bannister on
Sir Lawrie Barratt who built hundreds of thousands of Barratt homes during the 1970s and 80s
The soprano Galina Vishnevskaya - a great interpreter of Russian music who - with her husband the cellist Rostropovich - was forced into exile by the Soviet Union.
Jack Hart who led the fight to regain trade union recognition at the government's listening station GCHQ
And the design pioneer Tommy Roberts who sold flamboyant clothes in a series of London shops. Dame Vivienne Westwood and Sir Paul Smith pay tribute to his influence.
Last on
Sir Lawrie Barrett
We spoke to housing expert David Birkbeck and to David Pretty who was Chief Executive of Barratt Developments for 30 years. Born 14 November 1927; died 17 December 2012 aged 85.
Galina Vishnevskaya
Matthew spoke to her impresario and friend Victor Hochhauser and to the writer and broadcaster Norman Lebrecht. Born 25 October 1926; died 11 December 2012 aged 86.
Jack Hart
Matthew spoke to the former BBC industrial correspondent, Nicholas Jones. Born 18 February 1926; died 27 November 2012 aged 86.
Tommy Roberts
Matthew spoke to fellow designers Dame Vivienne Westwood and Sir Paul Smith and to his biographer Paul Gorman. Born 6 February 1942; died 10 December 2012 aged 70.