Are you being served...?

Craddock the butler welcomes guests to Muncaster Castle, surrounded by portraits of former Pennington ancestors.

Your Muncaster Castle panel

Chris Beardshaw, Bunny Guinness and Matthew Wilson in the spectacular surroundings on the Cumbrian castle.
The GQT Summer Garden Party 2014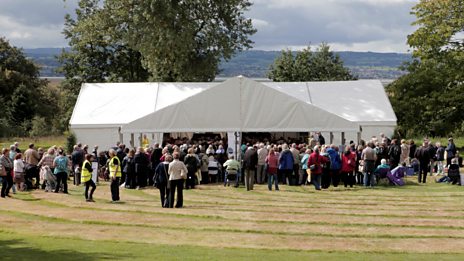 Tickets are available for the event at the National Botanic Garden of Wales.
Free download
As well as fresh ideas and inspiration, the Gardeners' Question Time podcast offers solutions to…