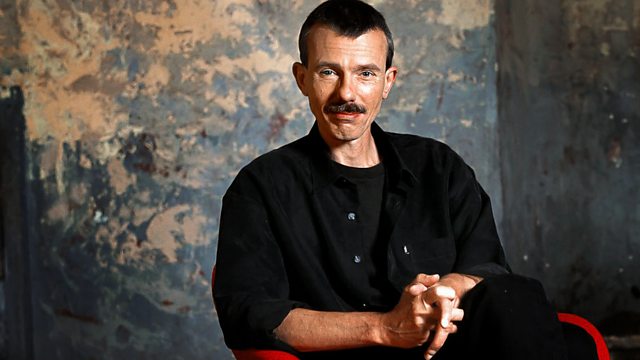 29/12/2012
Jonathan Swain presents a piano recital from Poland - Eduard Kunz plays a programme of Scarlatti, Bach, Liszt and Rachmaninov.
1:01 AM
Scarlatti, Domenico [1685-1757]
4 Sonatas for keyboard (Sonata in D minor, (K. 213); Sonata in B minor, (K. 197); Sonata in B minor, (K. 87); Sonata in B minor, (K. 27))
Eduard Kunz (piano)
1:17 AM
Bach, Johann Sebastian [1685-1750]; trans. Ferruccio Busoni
Chaconne in D minor, transcribed from Partita No.2 for solo violin (BWV.1004)
Eduard Kunz (piano)
1:33 AM
Albeniz, Isaac [1860-1909]
Evocación from "Iberia"
Eduard Kunz (piano)
1:38 AM
Paderewski, Ignacy Jan [1860-1941]
Nocturne in B flat major, Op. 16 No.4
Eduard Kunz (piano)
1:43 AM
Rachmaninov, Sergey [1873-1943]
4 pieces for piano [Etude-Tableau in C, Op. 33, No.2; Lilacs, Op. 21 No.5; Andante cantabile from Moments musicaux, Op.16 No.3; Presto from Moments musicaux, Op.16 No. 4]
Eduard Kunz (piano)
1:59 AM
Liszt, Franz [1811-1886]
Hungarian Rhapsody No. 12 in C sharp minor, (S. 244)
Eduard Kunz (piano)
2:09 AM
Tchaikovsky, Pyotr Il'yich [1840-1893]
Waltz-etude in F minor, (Op. 51)
Eduard Kunz (piano)
2:15 AM
Marais, Marin (1656-1728)
4 works for Viola da gamba & bass continuo from Pièces de Viole 5eme livre, Paris 1725
Ensemble 1700, Dorothee Oberlinger (director)
2:27 AM
Bach, Johann Sebastian (1685-1750)
Partita for solo violin no.2 in D minor (BWV.1004)
James Ehnes (violin)
3:01 AM
Svendsen, Johan (1840 -1911)
Symphony No. 2 in B flat major (Op.15)
Stavanger Symphony Orchestra, Susanna Mälkki (conductor)
3:35 AM
Piston, Walter (1894-1976)
Prelude and Allegro (1943)
David Schrader (organ), Grant Park Orchestra, Carlos Kalmar (conductor)
3:46 AM
Brahms, Johannes (1833-1897)
Variations on a theme by Haydn (Op.56a)
Berlin Philharmonic, Simon Rattle (conductor)
4:06 AM
Strauss, Richard [1864-1949]
Variations on "Deandl is arb auf mi'" for string trio
Leopold String Trio
4:13 AM
Chopin, Frédéric (1810-1849)
Polonaise in A flat major (Op. 53) "Polonaise héroïque"
Jacek Kortus (piano)
4:20 AM
Maldere, Pieter van (1729-1768)
Sinfonia in G minor (Op.4 No.1)
The Academy of Ancient Music, Filip Bral (conductor)
4:38 AM
Handel, Georg Frideric (1685-1759)
Süßer Blumen Ambraflocken (HWV.204) - No.3 from Deutsche Arien
Hélène Plouffe (violin), Louise Pellerin (oboe), Dom André Laberge (organ - 1999 Karl Wilhelm at the abbey church Saint-Benoît-du-Lac)
4:44 AM
Jurjāns, Andrejs (1856-1922)
Barcarola
Liepaja Symphony Orchestra, Imants Resnis (conductor)
4:48 AM
Crusell, Bernhard Henrik (1775-1838)
Introduction et Air Suèdois (Op.12) for clarinet and orchestra
Anne-Marja Korimaa (clarinet), Finnish Radio Symphony Orchestra, Osmo Vänskä (conductor)
5:01 AM
Weber, Carl Maria von (1786-1826)
Overture - The Ruler of the Spirits (Op.27)
BBC Philharmonic, Vassily Sinaisky (conductor)
5:07 AM
Wieniawski, Henryk (1835-1880)
Polonaise No.1 in D major (Op.4)
Reka Szilvay (violin), Naoko Ichihashi (piano)
5:13 AM
Norman, Ludwig (1831-1885), arr. Niklas Willen
Andante Sostenuto
Swedish Radio Symphony Orchestra, Niklas Willén (conductor)
5:23 AM
Mozart, Wolfgang Amadeus (1756-1791)
Piano Sonata in A minor (K.310)
Gunilla Süssmann (piano)
5:41 AM
Allegri, Lorenzo (1567-1648)
Primo Ballo della notte d'amore & Sinfonica (Spirito del ciel) - from Il primo libro delle musiche (Venice 1618)
Tragicomedia, Stephen Stubbs (chitaronne/director)
5:51 AM
Kyurkchiyski, Krassimir (b.1936)
Prayer, from Two works after paintings of Vladimir Dimitrov - the Master
Simfonieta Orchestra of the Bulgarian National Radio, Kamen Goleminov (conductor)
5:57 AM
Karlowicz, Mieczyslaw (1876-1909)
Violin Concerto in A major (Op.8)
Kaja Danczowska (violin), National Polish Radio Symphony Orchestra, Antoni Wit (conductor)
6:27 AM
Wassenaer, Unico Wilhelm van (1692-1766)
Concerto No.1 in G major (from 'Sei Concerti Armonici')
Combattimento Consort Amsterdam, Jan Willem de Vriend (conductor)
6:38 AM
Lipinski, Karol Józef (1790-1861)
Overture in D major (1814)
Polish Radio Symphony Orchestra in Cracow, Szymon Kawalla (conductor)
6:47 AM
Demersseman, Jules August (1833-1866)
Italian Concerto in F major (Op.82 No.6)
Kristina Vaculova (flute), Inna Aslamasova (piano).
Last on