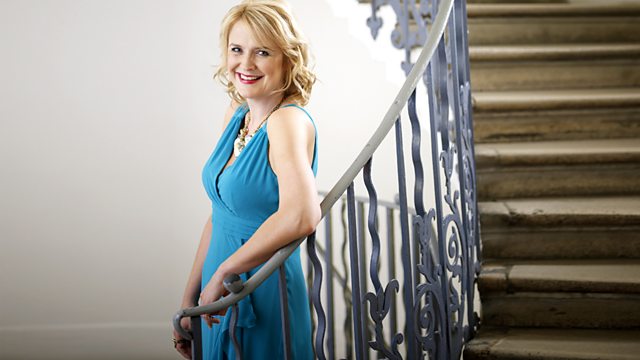 Thursday - Sarah Walker
with Sarah Walker and her guest, comedian and impressionist Alistair McGowan.
9am
A selection of music, including the Essential CD of the Week: Grieg Choral Music - The Norwegian Soloists' Choir, BIS-SACD-1661
9.30-10.30am
A Christmas feature where listeners set the daily brainteaser, and performances by the Artists of the Week, Trevor Pinnock and The English Concert.
10.30am
Sarah's guest this Christmas week is the comedian and impressionist Alistair McGowan. Alistair's most recent show is You Cannot Be Serious! on ITV, and he is perhaps best known for the BBC1 top-rating comedy programme The Big Impression, which won numerous awards, including a BAFTA. He provided the voices for many of the characters in the political puppet comedy Spitting Image, and has been a regular on Radio 4 comedy shows including Weekending and The Harpoon, as well as The Game's Up on Radio Five Live.
In 2010, his first play, Timing, received a nomination for Best New Comedy in the whatsonstage.com awards. As an actor Alistair has played the title role in the quirky detective show Mayo (co-writing several later episodes), Mr Kenge in Bleak House and Spock in Tim Firth's award-winning Preston Front. He has hosted Have I Got News For You?, was one of the grumpy old men in Grumpy Guides, and has appeared on Who Do You Think You Are? He is co-author of A Matter of Life and Death: How To Wean A Man Off Football.
11am
Sarah's Essential Choice
Tchaikovsky: Symphony No. 1 'Winter Daydreams'
London Philharmonic Orchestra
Mstislav Rostropovich (conductor)
EMI 65709.
Last on