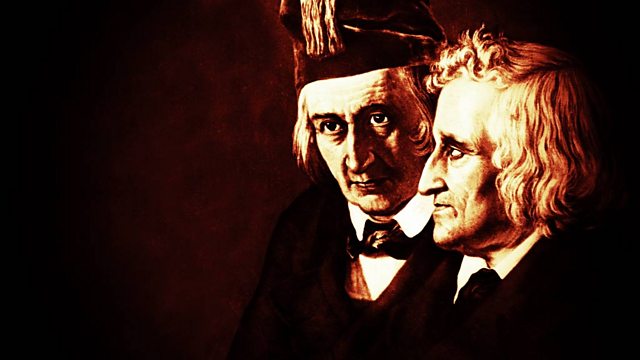 When the Grimm brothers first published their Children's and Household Tales in 1812, in a scholarly effort to collate a national identity of the people, it was the beginning of an obsessive project of two intricately interwoven lifetimes.
To mark the bicentenary of the first edition, writer and mythographer Marina Warner explores the many compelling and often controversial aspects of the tales in a 10-part series, revealing new insights into the stories we think we know so well, and introducing us to the charms and challenges of those that we don't.
Alongside beautifully narrated extracts from the tales themselves, renowned academics and artists who work closely with the Grimm's rich heritage add to our understanding of these deceptively complex stories.
In the fourth episode, Marina tells the latent truth from the familiar fiction in the tales, identifying the real people and places that some believe to have inspired the Grimms brothers' collection. Was Bluebeard inspired by the real-life serial killer Giles de Rais, a 15th century French lord who served under Joan of Arc? Was Snow White based on truth? Leading academics discuss what these parallels tell us about the dormant human anxieties that transcend time and place.
Producer: Kevin Dawson
A Whistledown production for BBC Radio 4.
Last on