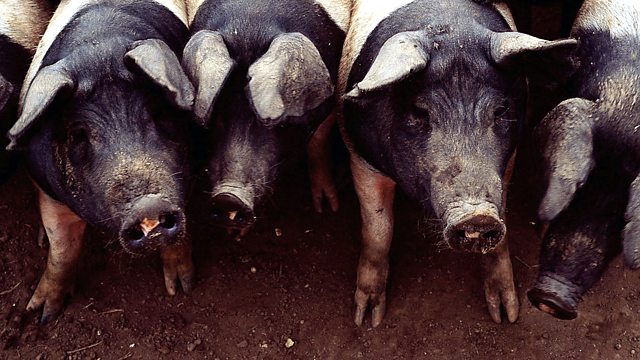 20/12/2012
Farmers are receiving food handouts, as a charity tells us that rural poverty is on the rise. The Royal Agricultural Benevolent Institution tells us that they have seen a huge increase in the number of farmers seeking help. We hear from a farmer who has had to contact the charity because times have got so tough.
There are calls for a ban on importing ash wood in an effort to prevent the spread of ash dieback disease. Barry Gardiner MP says that woodchip imports are too risky, while Dr Steve Woodward from Aberdeen University tells us a ban would be disproportionate.
And Sarah Swadling visits a Prime Stock show in Truro, where she finds out what judges look for in a prize winner.
Presented by Charlotte Smith and produced in Birmingham by Polly Procter.
Last on