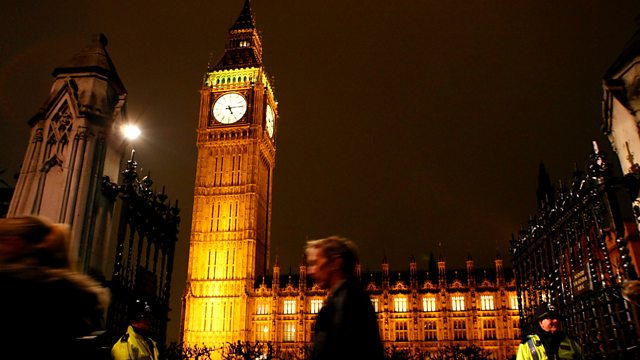 19/12/2012
Ed Miliband attacks the Government's record on poverty, saying more "working people are turning to food banks".
But in animated exchanges, David Cameron says coalition tax changes are helping the worst-paid in society.
The Government announces that 3,800 British troops will be withdrawn from Afghanistan next year.
MPs debate the Government's Energy Bill for the first time. The Communities Secretary says English councils will see a cut in their spending power next year of 1.7%.
And the Prime Minister indicates that VAT on the Hillsborough charity single will be waived.
In the House of Lords there is criticism of the postponement of a debate on the Leveson report.
Rachel Byrne and team report on today's events in Parliament.
Last on