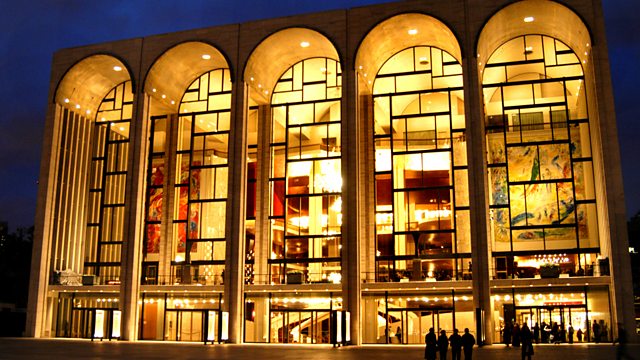 Rossini's The Barber of Seville
Live from the Metropolitan Opera House, New York.
Presented by Margaret Juntwait with commentary by Ira Siff.
The Barber of Seville, Rossini's great comic opera, in Bartlett Sher's English adaptation,
with Isabel Leonard as Rosina, Rodion Pogossov as Figaro and Alek Shrader as Count Almaviva. Yves Abel conducts.
Count Almaviva has disguised himself as a poor student in the hope of persuading the beautiful Rosina to love him for himself, rather than for his money. But there's a snag: Rosina is the ward of grumpy old Dr. Bartolo, and he too has plans to marry her.
The Count needs help, but crafty barber Figaro is on hand. He suggests that the Count disguise himself as a drunken soldier, ordered to be billeted with Dr. Bartolo, and so gain entrance to his house.
Two centuries after its premiere - and now universally accepted as the composer's comic masterpiece - Rossini's prequel to The Marriage of Figaro remains as tuneful, ironic and uproariously funny as ever.
Rosina: Isabel Leonard, contralto
Count Almaviva: Alek Shrader, tenor
Figaro: Rodion Pogossov, baritone
Dr. Bartolo: John Del Carlo, baritone
Don Basilio: Jordan Bisch,bass
Metropolitan Opera Orchestra and Chorus
Conductor: Yves Abel.
Last on