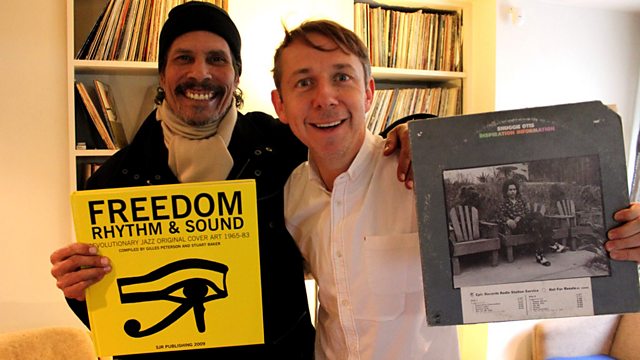 Shuggie Otis in conversation
This week's show features an interview with psychedelic soul legend, Shuggie Otis. It was recorded earlier this month when Shuggie was in London ahead of his first comeback gig.
The two discuss his groundbreaking Inspiration Information album, as well as the forthcoming Wings of Love project, which includes a number of never-heard-before tracks produced between 1975 and 1990.
The Do Over is a Shuggie Otis special as well, connecting him with Outkast and The Brothers Johnson.
The Significant Album this week is from jazz drummer Pete La Roca who passed away last month, and Album Of The Week comes from Brazilian guitarist Lucas Santtana.
Plus, there is new music from Jay Electronica, Big Boi and the Heliocentrics, alongside some old classics from Celia, Common and King Curtis.
Last on