Add music you love and enjoy it with
Pause for Thought

From Archbishop of Westminster, Vincent Nichols.

Did you know that the film 'The Snowman' has been a Christmas-time broadcast every year for the last 30 years? It's a charming story, a classic silent movie with the exception of that wonderful song 'Walking in the Air' as boy and snowman fly far above the ground in joy and amazement. And this year's there's a sequel, too, introducing a snow dog to the story.

So there's clearly something very enduring about this story. It appeals to children's imagination and desire for friendship. It appeals to our adult longing for new innocence and simple goodness. Yet there's also an underlying sadness to the whole story for we all know that the friendship of a snowman cannot last.

The true Christmas story has an even stronger quality of endurance. It too appeals to both the imagination and to our yearnings. It's told over and over again, bringing comfort in adversity, courage in hardship and hope in even the darkest night.

We can enter the story of the birth of Jesus through the background music of carols in the supermarket or through the narrative of St Luke's Gospel. Its outline remains the same: the gift of God, coming in humility and poverty, to bring great dignity and hope to every human being and summoning us to care for one another especially those who, like the infant Jesus, are in need.

We're told that in this land the number of Christians, people who take the birth of Jesus as crucial in all human history, is decreasing. Yet the story will not be silenced. Its truth is stronger than neglect, ridicule or persecution. Churches and homes are being filled with its music and its grace for Jesus, unlike the snowman, is the friend who never leaves us, breaking through that ultimate separation of death itself.

May this celebration of his birth bring you great joy. May you too share in that true and trustworthy sense of knowing him as your friend and with him walking in the air!
BBC Playlister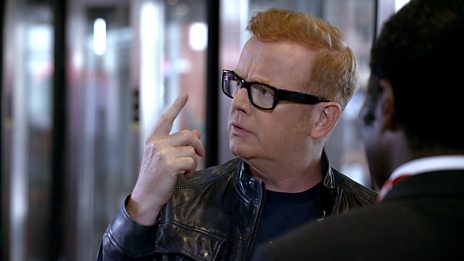 Chris has a song stuck in his head - but what is it? That's why he needs BBC Playlister!
500 WORDS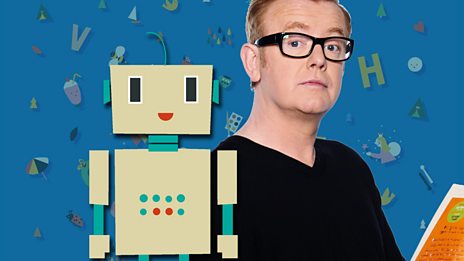 Featuring celebrity videos and top writing tips!
Podcast
Catch up with the latest Breakfast fun with Chris Evans. Hear the best stories and the biggest…