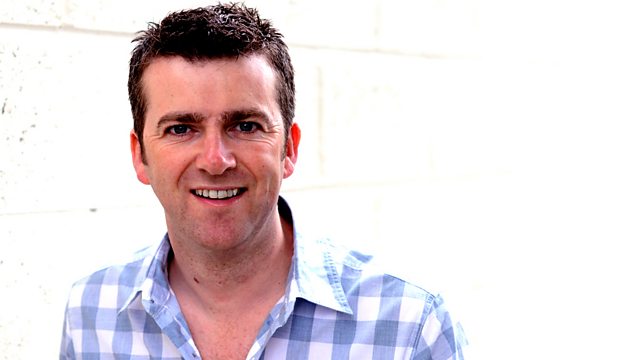 15/12/2012
Chris Smith sits in this week, with web news from podcasters Helen Zaltzman and Olly Mann, Cars with Steve Fowler, the editor in chief of Autoexpress, the best of the year's Games, with Guy Cocker, the Editor of the Gamespot website and our Technology expert Rory Reid on the gravity-powered light, phone map wars, and the scary robot with a skeleton AND muscles. Plus we get updates from Newtown in Connecticut and the hear the latest on Nelson Mandela's condition.
Last on
Online reaction to the shootings at Sandy Hook Elementary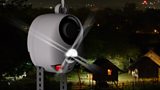 All too often these days, many of us first hear about bad news like the shootings at Sandy Hook elementary school in Connecticut when our friends start posting about it on Facebook and Twitter - and because we cover Internet and social media news on Saturday Edition every week, it would be remiss of us not to look at the online reaction to the shootings. Helen Zaltzman and Olly Mann are here to do just that, and to tell us what happened when the wrong person was identified as the killer. Also on the programme - Technology expert Rory Reid is here to tell us about a light designed for developing countries that's powered by gravity (pictured) and also why Australian police are warning that some instructions on Apple Maps are potentially fatal. We've got Gaming with Guy Cocker, the Editor of Gamespot, who'll explain how games makers can get tax breaks – as long as the characters they create are British. Also, the more perceptive among you may also have noticed that we've changed the name of the podcast. There's a good reason for this – some nice folks who write an established webcomic called The Joy of Tech pointed out our identical name was causing some confusion in the USA. So, the new title for the podcast is "Let's talk about Tech" as a homage to the 80s rappers, Salt n'Pepa (ladies, we salute you..) Lastly, Chris is off this weekend, and because the Saturday Edition experts have trouble remembering the names of different presenters, Chris (Smith) is standing in. You can usually catch him presenting some programme called Newsbeat on Radio 1...