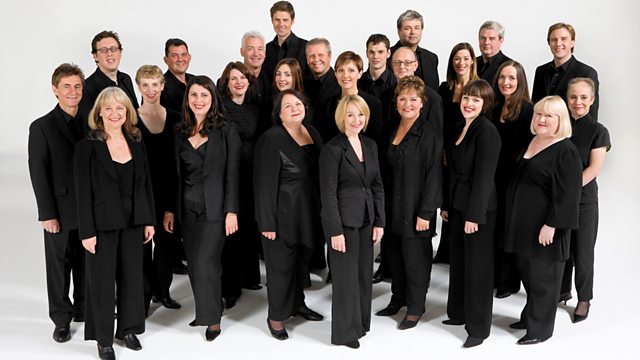 BBC Singers and St James's Baroque - Bach
Live from St Paul's Church, Knightsbridge, in London
Presented by Martin Handley
A seasonal burst of Bach: three cantatas from the Christmas Oratorio and Brandenburg Concerto no 4, performed by the BBC Singers and St James's Baroque
J S Bach: Jauchzet, frohlocket (BWV 248, no 1)
J S Bach: Brandenburg Concerto 4 in G (BWV 1014)
8.25pm Interval Music
J S Bach: Und es waren (BWV 248, no 2)
J S Bach: Herrscher des Himmels (BWV 248, no 3)
The first three cantatas of the Christmas Oratorio form the centre-piece of this festive all-Bach programme. Composed in 1734, but drawing on a number of earlier works, Bach composed the work for performance during the major feast days of the Christmas season, and the first three cantatas in the cycle depict the birth of Jesus, the shepherds in the fields, and the scene at the manger, in music by turns jubilant and tender. Performed by a cast of leading young soloists, the BBC Singers, and period-instrument band St James's Baroque, all directed by BBC Singers' Chief Conductor David Hill, the concert also includes Bach's toe-tapping Brandenburg Concerto no 4.
Sarah Fox soprano
David Allsopp counter-tenor
Ben Johnson tenor
Stephan Loges bass
BBC Singers
St James's Baroque
David Hill conductor.
Last on