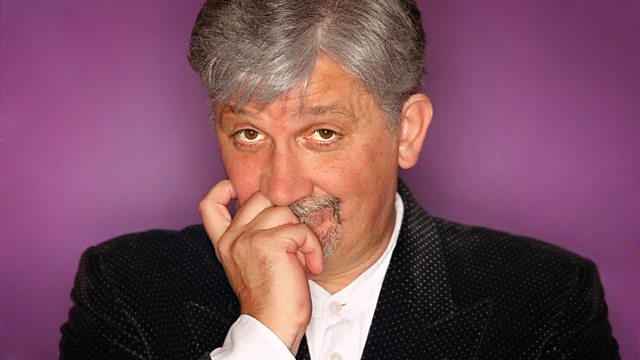 16/12/2012
As we near Christmas, Russell gets us in the mood with a perennial favourite from Dean Martin. He reveals that it's from the pen of Meredith Willson - the composer of The Music Man - and this is a cue for the Robert Preston showstopper Ya Got Trouble.
The next topic is the problem of Christmas gifts and, indeed, the problem of being unable to afford them. Annette Hanshaw sings the famous anthem of the impoverished would-be giver: I Can't Give You Anything But Love. This is followed by one composed in the same era but from the perspective of the considerably more comfortably-off: as Nat King Cole with Gee Baby, Ain't I Good To You.
A feature in memory of recently-departed jazz giant Dave Brubeck includes three vocals - by Jimmy Rushing, Carmen McRae and Louis Armstrong (all with Dave at the piano and two composed by him).
A plug for Radio 2's upcoming documentary on Ken Dodd (10pm on New Year's Day) brings up both Peggy Lee's Folks Who Live On The Hill and Peter Dawson's Floral Dance, plus Diana Krall's Frim Fram Sauce all connected by Desert Island Discs.
Finally, seasonal songs from The King's Singers and Bing Crosby & The Andrews Sisters wrap up this edition of The Song Show.
Last on