Lee Mack, Fiona Shaw Inheritance Tracks, John McCarthy, Paul O'Grady
Sian Williams and Richard Coles with comedian Lee Mack talking about his life before and after he made it as comic and Paul O'Grady on his enthusiasm for home remedies. Paul Hodgkinson walked to all 92 Football League grounds as his sight deteriorated and John McCarthy travelled on Leighton Buzzard's miniature steam railway with travel writer Monisha Rajesh who journeyed round India by train. Michael Sanderson explains why he stockpiles goods and necessities for a terrible eventuality, Ruth Keeling tells why she is never without her Granny's sewing kit and the actor Fiona Shaw chooses her Inheritance Tracks.
Producer: Harry Parker.
Last on
STUDIO GUEST :: LEE MACK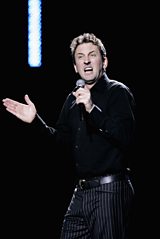 Comic
Lee Mack
, star of sitcom 'Not Going Out' and panel game 'Would I lie to You' talks about the difference between acting and improvisational comedy and about not revealing much of himself in his autobiography. Mack the Life is out now, published by Bantam Press
SECRET LIFE :: PAUL O'GRADY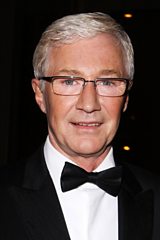 Paul O'Grady reveals his love of home remedies to JP. Paul as Lily Savage stars in Aladdin A Wish Come True at The Theatre at
The O2
.
I WALKED TO ALL 92 FOOTBALL CLUBS :: PAUL HODGKINSON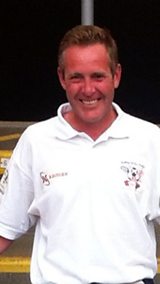 After losing his eyesight in one eye as a child, Paul was devastated to find his eyesight deteriorating in his other eye.  Forced to give up his job, he decided to set himself a challenge to walk to all 92 football clubs in England.
TRAVEL :: LEIGHTON BUZZARD RAILWAY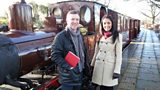 I'M PREPARING FOR DISASTER :: MICHAEL SANDERSON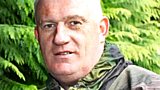 Michael 'Roach' Sanderson is a 'prepper'.  He's preparing for a time when life might be different.  No matter what the disaster - flood, civil unrest or economic collapse - Michael is ready.  He talks to Sian about why he thinks everyone should be putting some supplies aside.

You can see Roach and his preparations on his YouTube channel and on Preppers UK:Surviving Armageddon on Friday 21st December on National Geographic Channel.
INHERITANCE TRACKS :: FIONA SHAW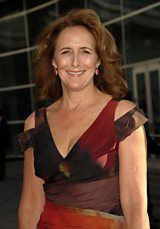 The actor chooses Father and Son by Cat Stevens, and the final chorus of Dialogues of the Carmelites by Francis Poulenc.
THE THING ABOUT ME :: 1950's MENDING KIT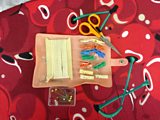 Ruth Keeling, Wardrobe Mistress at the
Hackney Empire
talks about the thing she takes everywhere with her – a 1950's mending kit that used to belong to her Grandmother.
STUDIO PHOTO :: PAUL HODGKINSON, RICHARD COLES, LEE MACK AND SIAN WILLAMS