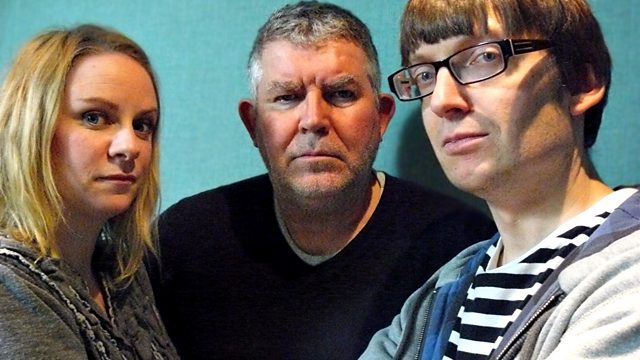 3/4
Police Profiler Dan McDuff and his partner Leah McNay investigate the mysterious murder of a well known dairy farmer.
McDuff has a meticulously thorough approach to stepping inside the criminal mind, but it's an eccentric one. Whenever there's overwhelming evidence pointing in one direction, McDuff is sure to head off in completely the opposite one as he focuses his attention on one irrelevant detail after another.
Never keen to follow the obvious path, McDuff's vivid imagination leads him into unusual areas where his suggestible partner McNay is only too happy to follow. Add to that O'Shaughnessy, surely the grumpiest forensics man in history and a boss who will stop at nothing to do as little as possible, and you have a team capable of not solving any case that comes their way.
In A Shaggy Cow Story, it seems the killer may have a penchant for wearing Shetland jumpers, whilst the victim was running illegal bovine Jenga tournaments involving a herd of highly developed cows. Forensics man Seamus O'Shaughnessy discovers that the victim was living on a diet of frozen rats while Detective Superintendent Wright is more interested in the windsurfing habits of the victim's wife. Meanwhile McDuff and McNay take a trip on a quad bike as the net closes in.
Dan McDuff - David Kay
Leah McNay - Victoria Balnaves
Seamus O'Shaughnessy - Michael Redmond
D.S. Wright - Moray Hunter
Dan McDuff is written by David Kay, produced by Mary Bell and Moray Hunter and directed by Marilyn Imrie. It is a North Inch Production for BBC Radio Scotland.
Last on