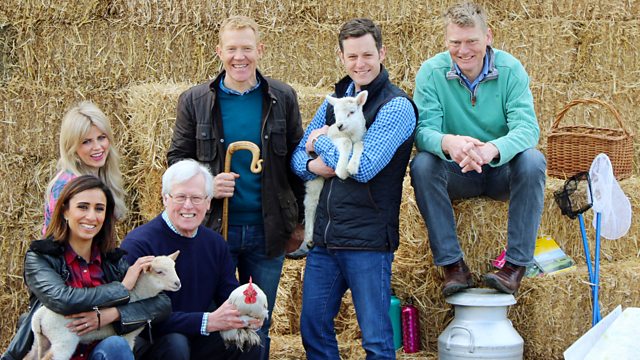 02/12/2012
Countryfile is deep in the heart of rural England, exploring the chalk-lands of the South Downs.
Centuries ago this countryside, with its green fields and wooded hedges, gladdened the heart of Jane Austen, and as Matt Baker and Ellie Harrison discover, there is still plenty around today that the great novelist would recognise. Ellie walks in Jane Austen's footsteps, and discovers how Austen reflected country life in her novels when she visits Jane's home in the village of Chawton.
Matt is at Selborne, where he finds out how the Hampshire landscape inspired an earlier writer, Gilbert White. One of Britain's best-loved naturalists, White's observations of the county's flora and fauna inspired Darwin and are still being read today.
Also in the programme, Tom Heap investigates just what 'five a day' means when it comes to healthy living. There can't be many people in Britain today who haven't heard of the five-a-day message. But is the campaign to get us all to eat more fruit and veg really making us healthier?
Meanwhile, Adam Henson leaves the farm and travels north in search of scientific ways to make pig rearing more welfare-friendly.
Last on
BBC One
Northern Ireland,

Northern Ireland HD

only
Gilbert, the first ecologist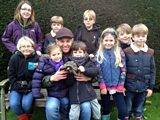 Matt Baker follows in the footsteps of the naturalist Gilbert White. Gilbert lived in the tiny Hampshire village of Selborne in the eighteenth century and taught us how to view the natural world with fresh eyes. His humorous observations of flora, fauna and wildlife even inspired Charles Darwin.  Matt traverses the "zig zag" path Gilbert had built in the hillside – so he could enjoy the view - and puts on a special tortoise nature trail in honour of Gilbert's beloved pet "Timothy".
IMAGE: Matt and the tortoise trackers
A new broom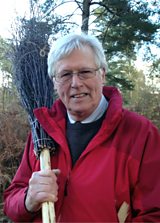 Lowland heathland is scarcer than rain forest. John Craven meets a hardy bunch who were so passionate about saving more than three hundred acres near their homes that they bought the lot! John gets a chance to perfect his billhook skills and helps as they clear scrub to encourage rare species to flourish. Historically the commons in the South Downs would have been managed by "broom squires", who used wood from the birch trees to make brooms.  John gets a lesson from a woodsman and pole-lathe turner to create his own broom. But will his efforts cut the mustard?
Ellie and Jane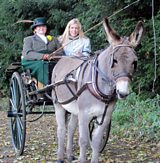 The last decade of Jane Austen's short life were her most productive. Amongst many other things, she perfected Pride and Prejudice, Sense and Sensibility and Northanger Abbey. Jane wrote from her desk in a cottage in the village of Chawton, an idyllic pastoral setting in the South Downs. Ellie Harrison finds out how the landscape, and life in a small village, inspired the author and meets a gentle giant who's taking Chawton back to the way it would have been in Jane's day.
Adam's Farm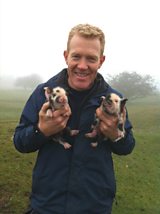 Hollywood is a dream factory where through remarkable technology they can make almost anything appear to happen. This week on Countryfile Adam Henson may not be seeing pigs fly, but he will be finding out how a team from Newcastle University are using special effects technology to help improve animal welfare. He'll see for himself how computer software developed for some of the cinema's biggest blockbusters, together with some reflective stickers, are being used to help resolve the issue of lameness in pigs.
The vines of Hampshire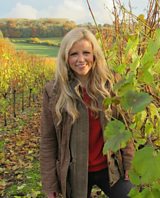 With its chalky soil and sheltered south facing slopes, Hampshire is one of the best places in Britain to make wine. Vines are being planted where there was once wheat and there are now thirty-two commercial vineyards covering more than three hundred and sixty acres. Ellie finds out how you set up in wine production and why the English are starting giving the French a run for their money. But this summer's weather has not been kind to the grapes, and Ellie finds out just how that is going to affect this year's wine. 
Five-a-day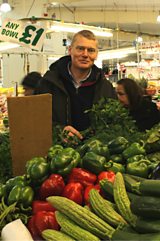 The campaign to get us all eating five portions of fruit and vegetables every day is now a decade old. But has it really made British people healthier? Tom Heap investigates claims that getting a portion of fruit and veg from processed food isn't doing us as much good as eating fresh produce. Plus he hears that a tendency to eat more fruit than veg is not only having an impact on British farmers, it is the wrong way to interpret the five a day message.
Is there a better motto that we could use for healthier eating? Send your ideas to countryfile@bbc.co.uk
Credits
| Role | Contributor |
| --- | --- |
| Presenter | Matt Baker |
| Presenter | Ellie Harrison |
| Presenter | Tom Heap |
| Presenter | Adam Henson |
| Series Producer | Teresa Bogan |