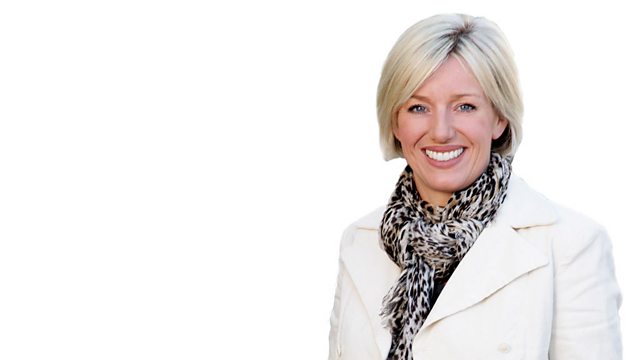 10/12/2012
Lord Lucan's brother speaks out for the first time on television as new evidence suggests a "mystery man" in the house leading up to the murder of Sandra Rivett and the brutal attack on Lady Lucan. He calls for a review of the guilty verdict and says his brother would never commit suicide. Sandra Rivett's secret son calls for justice for his mother.
Last on
Lord Lucan revelations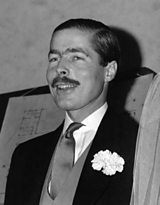 In November 1974 John Bingham, Lord Lucan, disappeared from his home in London under suspicious circumstances.
In his first ever television interview, Lord Lucan's brother Hugh Bingham speaks exclusively to BBC Inside Out, claiming that he does not believe Lucan killed himself and said he is 'encouraged by the idea that there is fresh evidence'.
Watch a video feature on the BBC News website.
Lord Lucan 'fresh' evidence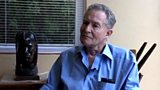 A written statement from Lord Lucan's sister suggesting another man was at his house around the time of the murder of the family nanny has been uncovered.
His brother Hugh Bingham has called for the evidence to be looked at afresh.
Read the full story on the BBC News website.
Lord Lucan: fact file
7 November 1974 - Sandra Rivett, the nanny of Lord Lucan's children, is found murdered
8 November 1974 - Lord Lucan disappears and his car is found abandoned at the port of Newhaven, East Sussex, prompting an international search
19 June 1975 - An inquest jury decides Lord Lucan murdered Mrs Rivett
October 1999 - Lord Lucan is declared officially dead by the High Court
Since his disappearance there have been dozens of alleged sightings of the peer in countries around the world

Source: BBC News
Behind the scenes: Inside Out's Lucan investigation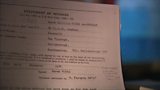 by Glenn Campbell
For 38 years Fleet Street's finest have chased the story of missing Peer of the Realm Lord Lucan. At the centre of the story was a Detective from Kent called Det Chief Insp David 'Buster' Gerring.
In day to day charge of the hunt for Lord Lucan from Day One, the night of the 7 November 1974, DCI Gerring courted journalists and reporters, knowing he needed their publicity to help his officer's track down Lucan and solve the murder of Sandra Rivett. And over those years as the trail went colder and colder, DCI Gerring took home and stock piled all his personal notes, diaries and case papers in three boxes.
Eight years ago DCI Gerring died at home in Tunbridge Wells and those sealed boxes were passed to his daughter, Davina, where she tucked them away in a corner of her loft at home in Sussex. There they lay forgotten, gathering dust.
Fast forward to September 2012 and, after a friend's cast off remark that the BBC were investigating the mysterious disappearance of Lord Lucan, Davina remembered her Dad's boxes. The friend, realising their potential importance contacted me, and there began what can only be described as the start of an amazing journalistic experience.
As I walked up the drive to Davina Gerring's home in countryside just outside the Sussex County town of Lewes I didn't know what to expect. All she'd said on the phone was that she 'may have something that would be helpful.'


Half an hour later, and with the help of a flash light, we pulled out the boxes where they lay gathering dust up in her loft and for the next 2 hours we gradually worked our way through their contents. It was like going back to the scene of the crime in London's affluent Belgravia. Photos, diaries, vivid descriptions of the crime scene and intelligence files.
The team here in Tunbridge Wells are still documenting DCI Gerring's Lucan Files. It's what he would have wanted said Davina when I last saw her.
"He would have liked someone to carry on the investigation, because the case was never solved."
Credits
| Role | Contributor |
| --- | --- |
| Presenter | Matthew Wright |