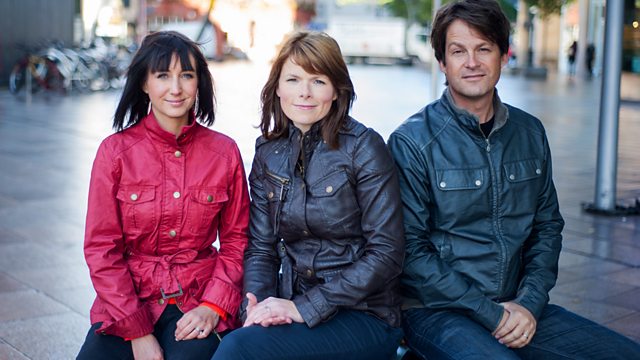 X-Ray goes undercover to investigate the latest trend in city nightlife, the shisha bar. The tradition of smoking shisha pipes stems from the Middle East and North Africa but now it is an increasingly popular night out, particularly for students and young people. How many of these bars are breaking the smoking laws and how easy is it for under 18s to buy tobacco?
Problems with deposits paid for rented property are on the increase. Lucy finds out how one tenant faced a long battle to get back her deposit.
Rhodri goes on patrol to find out more about the thieves stealing a precious plant from our countryside.
And there are updates on this year's main stories.
Last on
Shisha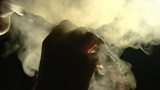 A BBC investigation has revealed that Welsh businesses are selling harmful shisha tobacco to under 18s.

BBC Wales' X-Ray programme found a significant number of shisha cafes operating in Wales, particularly in Cardiff.

The cafes are increasingly popular with young people who visit them to smoke flavoured tobacco, burned with charcoal and inhaled through a water-pipe.

Traditionally, shisha smoking has been part of the culture in many Arab countries. Flavours include apple, mint, watermelon, cola and bubble-gum.

However, Dr Mike Knapton, associate medical director of the British Heart Foundation, warns that shisha smoking can be very harmful. He told the programme, "If shisha is smoked over the course of an evening we estimate one session is equivalent to smoking 100 cigarettes – a very significant amount of tobacco smoke."

Five years ago, new laws were introduced to give the Welsh public more protection from the harmful effects of smoking.

The Smoke-free Premises etc. (Wales) Regulations 2007 banned smoking in public places which are enclosed or substantially enclosed – more than 50%. In the same year it became illegal to sell tobacco to young people under the age of 18.

Despite this, two shisha cafes in Cardiff have been prosecuted for allowing smoking indoors. In order to find out whether businesses were now complying with smoking legislation, X-Ray carried out secret filming in Cardiff where there are around a dozen shisha cafes.

The team visited five of the most popular cafes. In four of them, shisha was served to a sixteen year volunteer and all five premises allowed smoking in an area which appeared to be enclosed. Both offences carry maximum penalties of £2500 and local authorities are responsible for ensuring that businesses comply with smoking legislation.

Julie Barratt, director of the Chartered Institute of Environmental Health Wales, said she was disappointed by the results of X-Ray's investigation and felt that councils should take action. "There is nothing special about shisha that takes it outside the controls that exist in law," she said. "This shouldn't be happening."

The programme contacted all five cafes. Three responded and apologised for selling shisha to a minor. One has now changed the structure of its smoking area. X-Ray will pass on its findings to Cardiff Council.
Tenancy Deposit Schemes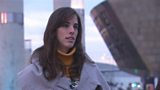 A professional dancer has spoken of the frustrating battle she faced to get back hundreds of pounds she paid as a deposit to rent a flat.

Spaniard Neus Gil Cortes moved to Cardiff in 2010 to join National Dance Company Wales. She found a flat she liked that was owned by landlord Parviz Emami and signed an assured shorthold tenancy agreement with the letting agent he was using at the time, Cathays-based Letz-Move. She paid them a £525 deposit.

The deposit should have been put in one of three Government approved deposit protection schemes. The scheme acts as an independent arbitrator if there's a dispute over whether the tenant should get back all of the deposit when they move out.

But in the spring of 2011, Neus was shocked to get a letter from a new landlord who had bought the property because he was asking for a new bond as, according to the records, no bond had been paid. She spent many months making calls and sending letters, texts and e-mails to Mr Emami and Letz-Move to find out what had happened to her deposit and to get her money back.

Neus said: "It takes up time, it takes up energy, you feel ignored, you feel left alone and you feel that there's a huge barrier in front of you and there's nothing you can do."

Because she'd initially paid the deposit to Cathays-based Letz-Move and they had signed her contract, she eventually took them to the county court where the judge ordered they pay back the £525 plus £300 court costs. But five months on, Neus has only received £450.

So what happened to Neus's money? Her first landlord says he thought Letz-Move was tranferring the cash into the deposit scheme but Letz-Move say they gave the landlord the money and thought he would deposit it in the scheme.

The landlord Mr Emami now says he hopes to be in a position to pay back the rest of the deposit soon.

Of course, Neus' story isn't an isolated case. Calls to housing charity Shelter about deposit protection problems have soared by more than 80% in the last two years. So what rights do tenants have?

If you pay a deposit for an assured shorthold tenancy which began on or after April 6, 2007, your landlord or letting agent must put your deposit in one of three Government approved deposit protection schemes. They are mydeposits, TDS (Tenancy Deposit Scheme) and DPS (Deposit Protection Service).
They've also got to give you certain information, including which scheme they are using and how you apply to get your deposit back. If they don't do that, you can apply to the county court to get your deposit back or get it protected properly and also apply for compensation of up to three times the value of the deposit.

There are also simple ways to check online whether your deposit has been protected.
For more information:
Shelter Cymru advice
Online checker
Gov.uk information
Three Government Approved Schemes:
Moss Thieves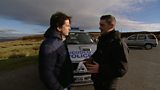 The Christmas wreath is a focal point for the festive season, welcoming visitors into our homes.
But as Rhodri Owen found out, one of its component parts could be a protected species. It's called sphagnum moss, and it's often used to make the base of wreaths and hanging baskets.
Now there's so much demand for these desirable little plants that criminal gangs are taking to the Welsh countryside to steal it by the sackful. Rhodri went on the road to track down the thieves with landscape crime officer PC Rob Maddocks.
PC Maddocks spends much of his time dealing with fly-tipping and grass fires as he patrols 80 sq km of land covering Torfaen, Blaenau Gwent and Monmouthshire. And now the sphagnum moss thieves are firmly in his sights.
"In this particular area it's a very big problem," said PC Maddocks. "I get reports on a daily basis… it can be anyone from locals to organised criminal gangs. If it's done on an SSSI (Site of Special Scientific Interest) then it's going to be illegal, full stop. If it's done anywhere else then at least we'll be in a position to find out if the landowner has given permission to pick that moss."
Picking sphagnum moss illegally breaches the Countryside and Rights of Way Act and can lead to a fine of up to £20,000.
The fines are so high because picking the moss can have an adverse effect on the environment, damaging peat bogs so carbon dioxide gas escapes into the atmosphere. Once picked, the thieves aim to sell the moss at a cut-price rate to florists and at garden centres.
Rob Williams, who owns the Secret Garden in Pontypool, told Rhodri that he'd seen a big rise in the number of people trying to sell illegally harvested moss. "We get people turning up on the side of the road offering it for sale," said Rob. "The quality wouldn't be what we want and picking the moss off the mountain is illegal, and it damages the environment so we just steer clear of it."
It's a stance PC Maddocks wants more garden centres and florists to take. "The aim is to protect the environment," he said. "Contact the police if you see someone picking it."
Credits
| Role | Contributor |
| --- | --- |
| Presenter | Lucy Owen |
| Presenter | Rhodri Owen |
| Reporter | Rachel Treadaway-Williams |
| Series Producer | Susie Phillips |