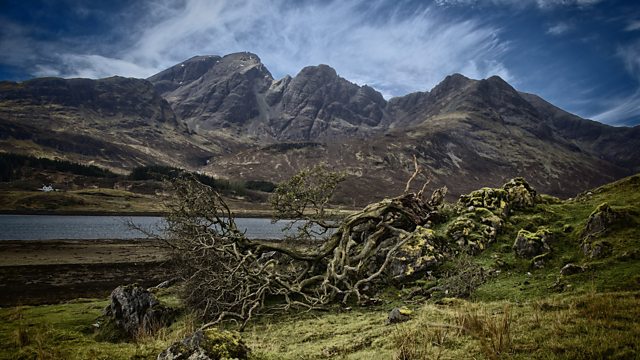 15/12/2012
Snared. The new wildlife crime handbook that attempts to explain one of the most complex areas of Scottish law.
Mark Stephen visits an award-winning woodsman's hut, built in an idyllic spot in the northern Cairngorms.
Safety advice for mountaineers as winter conditions grip Scotland's hills.
How the community of Muir of Ord is creating its own path network.
Plus, celebrating 60 years of the Cairngorms Reindeer.
And what caused the 'UFO' clouds spotted in the skies above Scotland this week?
Last on