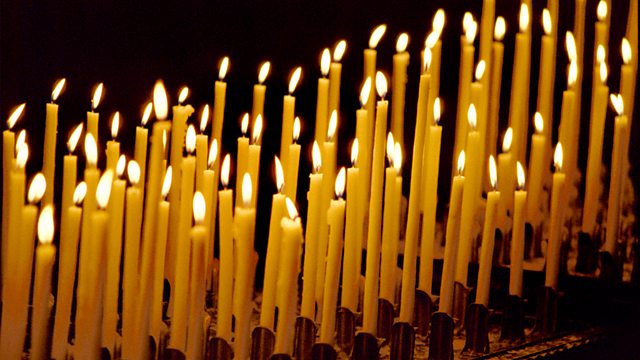 04/12/2012
A spiritual comment and prayer to begin the day with Pastor Alex Robertson.
Last on
Pastor Alex Robertson
Good morning. "Hope deferred makes the heart sick", says the proverb, and I'm sure we've all had occasion to experience the disappointment of deferred hope. Sometimes it's one of those aggravating letters telling you your hospital appointment has had to be postponed. Sometimes it's something bigger. When the American journalist Terry Anderson was freed, after six and a half years as a hostage in Lebanon, his family faced an agonising wait after the initial announcement of his release, as snow delayed his transfer from Lebanon to Syria. They feared another false alarm, and surely felt the "heart-sickness" of deferred hope looming again. But thankfully this time the rumours proved true, and they experienced the other, better, half of the proverb – "but a longing fulfilled is a tree of life." Terry Anderson also knew what it was to have to keep his hope alive during those long years. "People say I lost seven years of my life", he said. "I didn't lose them – I lived them." That kind of attitude got him past the disappointments, the wondering and worrying, and saw him through to the day, exactly 21 years ago, when he was finally freed.  <?xml:namespace prefix = o ns = "urn:schemas-microsoft-com:office:office" />
Hope is a dangerous thing, a risky thing, to allow into our hearts, and sometimes it may be tempting to not take the risk, and so avoid the heart-sickness of disappointment. But the "tree of life" is there for all who keep the flame of hope, trust and faith alive.
God of hope, when we are tempted to give up, when we are disappointed by life, help us to not give in to gloom and despondency. In this Advent season, may hope once again arise in our hearts and bring us new life. Amen.