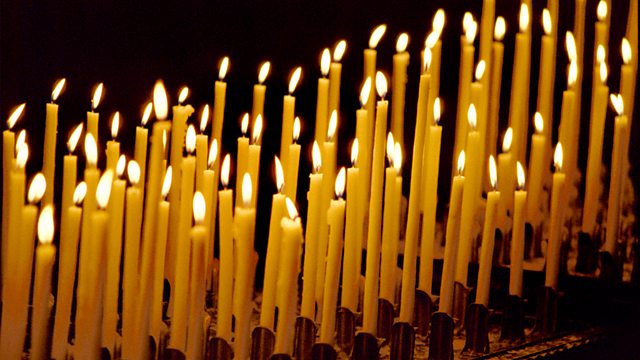 05/12/2012
A spiritual comment and prayer to begin the day with Pastor Alex Robertson.
Last on
Pastor Alex Robertson
Good morning. The church I attend has a fleet of 4 minibuses, which we use for ferrying people from all over Manchester and Salford. We keep them locked overnight in a compound, but one Monday morning last year we arrived to a scene of devastation: four burnt-out buses reduced to twisted metal shells, the compound floor blackened, and that damp, acrid smell that pervades after a fire is put out. A thief had got in during the night, broken into each bus, and then tried to cover his tracks by burning the vehicles. The sight was overwhelmingly disheartening and dispiriting.<?xml:namespace prefix = o ns = "urn:schemas-microsoft-com:office:office" />
But then something amazing happened. Two days after the incident, a man called our senior pastor. "I'm at a garage", he announced, "and I'm buying you two minibuses." Within a week all four buses had been replaced by better models than we previously had, and a further bus had been promised to us. Hard times often bring out the best in people, and congregation members and friends from outside proved to be the friends we needed in that time of discouragement, and turned the situation around.
I was reminded of the bible story of Joseph, the boy who was betrayed by his brothers and sold as a slave, but who rose to become prime minister of Egypt, and ended up saving the lives of his family. "You meant it for evil," he said to his ashamed brothers, "but God meant it for good." In the darkest times, the light of generosity and love shines all the more brightly.
Father, help us not to despair when things are against us, but to trust in your ability to turn evil to good. Amen.