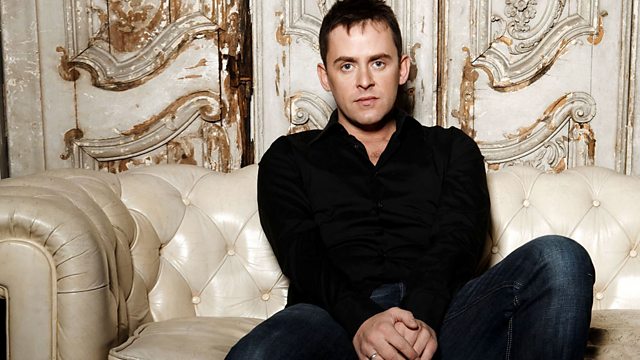 Scott's Perfect Christmas Song
Every December TV, radio and every shop in the UK churn out the same old Christmas songs from years ago.
They're no longer original, meaningful, or written with enough care to find yourself humming them on the beach in August. But Scott Mills has a dream to change all that and write a perfect Christmas song that will stand the test of time. Neither Stacy Solomon nor the cast of TOWIE managed to come up with anything original to sing last year - and if talent as good as that have problems, is there any hope for Scott?
Along the way he'll gather advice from legends such as Noddy Holder, three-times Christmas No.1 holders Mel C and Emma Bunton, plus any other popstar he can pester, to turn his dream of creating the perfect Christmas song into a reality.
With the help of Frisky & Mannish and Tim Minchin, we'll discover the secrets to writing a Christmas hit and follow Scott as he goes from initial idea to first radio play for his perfect Christmas song.
And, as a Christmas gift to the public, Scott will be offering the song as a free download via the Radio 1 website, so that you can decide yourself if it really is the perfect soundtrack to your festive season.
Can Scott write a Christmas song? Will he be able to sing? And will anyone actually play it? There are better odds of it snowing on Christmas Day, but that won't stop Scott's attempt to put original songwriting back into the heart of Christmas!
Last on