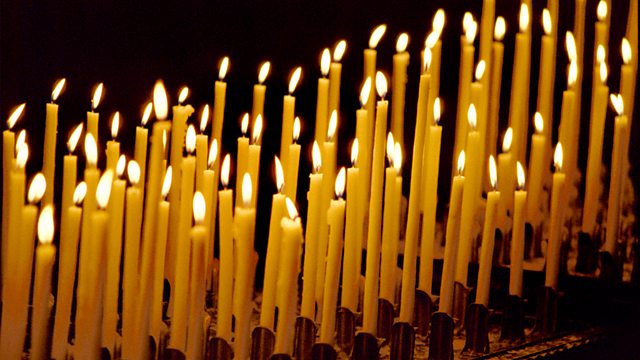 15/12/2012
A short reflection and prayer with Bishop Donal McKeown, Auxiliary Bishop of Down and Connor.
Last on
Prayer from Bishop Donal McKeown
Good morning. The next ten days can be heavy going for many people. Whether we celebrate Christmas as a religious festival or just take it as a mid-winter break, it always seems there's so much to be done. It can leave many feeling sucked dry with giving or with loneliness - rather than filled with the alleged abundance of Christmas cheer. A hollow laugh can echo long in the heart. It is hard for many who feel left out in the cold because there is no room for them at the inn, near the fire, or round a family table.
And for Christians, this can be a strange mis-shapen time of the year. While our culture tends to party before Christmas and then pick up the pieces as soon as the big day is over, the Christian tradition struggles to see the weeks of December as a time of waiting and expectancy, a period of scarcity and preparation, with the partying starting only on the first of the Twelve Days of Christmas.
But the quiet and the pregnant emptiness is not always a bad place to be. 'Hoping for' can have its blessings. It is only in the sunless night that we have any chance of seeing our star. The roundness of expectant mother en route to Bethlehem is a sign of the divine empathy that lurks hidden in our midst.
As somebody once said, yesterday is history; tomorrow is a mystery; today is a gift of God, which is why we call it the present.
God of each morning
Lurking amid the sticks and stones of each day,
Help us to be at peace with yesterday,
Alive today and
Sustained by a rebellious hope for tomorrow. Amen