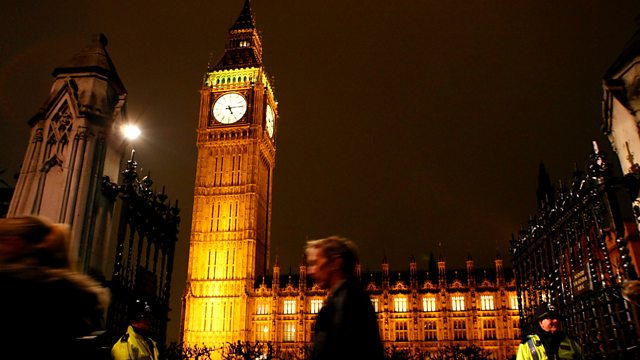 13/12/2012
The Chancellor, George Osborne, answers questions from MPs about his autumn mini-budget.
The Energy Secretary, Ed Davey, confirms in the Commons the go ahead for gas fracking.
MPs hear from the Deputy Prime Minister, Nick Clegg, that the coalition is set to publish a "mid-term review" setting out new policy ideas.
Ministers reveal 300,000 people will see their disability benefits axed or cut under the Government's new welfare system.
And there's renewed criticism in the House of Lords of the recent Police and Crime Commissioners elections.
Susan Hulme and team report on today's events in Parliament.
Last on