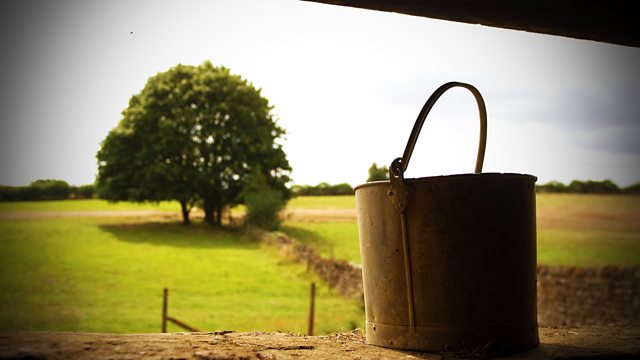 13/12/2012
Vicky starts maternity leave tomorrow so will be able to help Lynda with the costumes for the show. Nic notices a big sticker's been slapped on the poster in the shop - "Featuring the Lord of Misrule". Lynda has no idea where it's come from. She sees another sticker on the poster on the green.
Will suggests it might be Kenton, as he's the Lord of Misrule, but Lynda's already questioned him and he knew nothing about it. Will reckons it makes the show sound interesting. He'll probably get tickets now. Lynda decides to leave the posters as they are. But if Kenton's to live up to this, she'll have to find him more jokes.
Will's furious to learn that George isn't going to have a proper home. Nic wants Will to calm down. She knows what it's like to have money worries. Getting angry isn't going to help George.
Lilian travels to London with James, and sees him safely back in his flat. Lilian then goes straight to Paul's hotel. Snuggled up in bed, Paul feels like a very lucky guy. He's wanted this so much. Lilian wishes life wasn't so complicated but when Paul asks if she's happy, Lilian tells him that she is.
Last on