Peter Jackson on The Hobbit
Francine Stock talks to Sir Peter Jackson about his new film The Hobbit, An Unexpected Journey, the first in a trilogy of films adapting the enduringly popular masterpiece The Hobbit by J R R Tolkien, which was published 75 years ago this year. Sir Ian McKellan reprises his role as Gandalf from The Lord of The Rings trilogy, and the film also stars Andy Serkis as Gollum, Christopher Lee as Saruman and Cate Blanchett as Galadriel.
Critic Alice Tynan on Hobbit mania: with commemorative stamps and coins, and Air New Zealand inflight safety video featuring air crew dressed as Hobbit characters, will it outstrip that provoked by The Lord of the Rings trilogy when the New Zealand government appointed a new Minister especially for the film?
As the Golden Globes nominations are released, critic Tim Robey and Clare Binns, Director of Programming and Acquisitions at Picture House, look back at the films of 2012.
And film journalist Chris Laverty provides a master class in how to read the subtle clues in costume design which make cult film Cabin in The Woods such a subversive take on the horror film genre - as Laverty says "a jacket is never just a jacket, it is always there for a reason."
Producers: Timothy Prosser and Hilary Dunn.
Last on
The Hobbit: An Unexpected Journey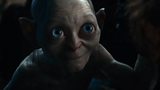 The Hobbit: An Unexpected Journey directed by Peter Jackson, is released nationwide from this weekend, certificate 12A.
The Cabin in the Woods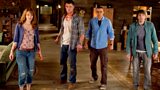 The Cabin in the Woods, directed by Drew Goddard, is out now on DVD, certificate 15.