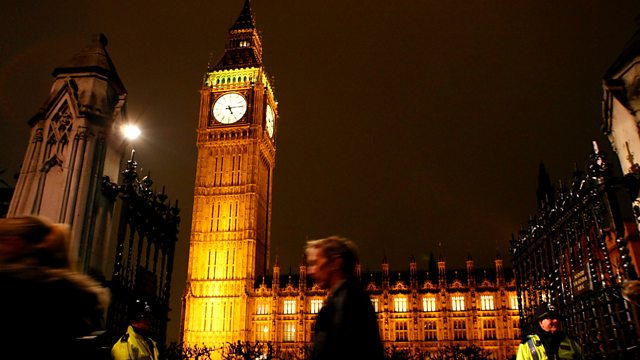 12/12/2012
Ed Miliband has accused the Chancellor of bringing in a tax on strivers. At Prime Ministers Question time, the Labour leader told David Cameron his party was only interested in looking after the wealthy and was less interested in lower-paid workers. The Prime Minister accused Ed Miliband of standing up 'for those who claim'. Sean Curran follows the weekly tussle of claim and counter claim in the Commons.
Also on the programme:
* Reaction in the House of Lords to the firing of a long-range rocket by North Korea.
* Simon Jones follows a Labour-led debate on health service funding.
* Alan Soady listens to the Public Accounts committee's verdict on how money was spent on the Olympic and Paralympic Games this summer
* Chris Bond reports on the newly published review into the shocking story of state collusion in the murder of the Belfast solicitor Pat Finucane 23 years ago.
Last on